Server Costs Fundraiser 2021
Please help us pay for the servers and web services required to operate our non-profit organization's website. Any donation helps, no matter how small: If every visitor were to give only $1 we would be fully funded within a day.
Donate Now
Illustration
Send to Google Classroom:
About the Author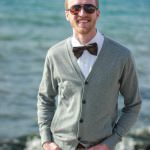 In university Ronnie concentrated his studies on the Greco-Roman world while writing his senior thesis on the Reformation. He has studied Koine Greek and Hebrew at the masters level, and is currently studying Turkish.
Cite This Work
Chicago Style
III, Ronnie Jones. "Ephesus terrace houses: Mosaics and Art." World History Encyclopedia. Last modified May 02, 2015. https://www.worldhistory.org/image/3841/ephesus-terrace-houses-mosaics-and-art/.