Illustration
Send to Google Classroom:
About the Author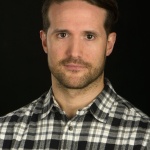 Cristian is a public speaker and independent author with a strong passion for the human past. Inspired by the rich lessons of history, Cristian's goal is to stimulate ideas and to spark the intellectual curiosity of his audience.
Cite This Work
Chicago Style
Violatti, Cristian. "Table 1 - Chronology of the Greek Dark Age." World History Encyclopedia. Last modified December 24, 2014. https://www.worldhistory.org/image/3384/table-1---chronology-of-the-greek-dark-age/.