Navigation
Biography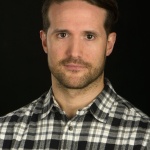 Cristian is a public speaker and independent author with a strong passion for the human past. Inspired by the rich lessons of history, Cristian's goal is to stimulate ideas and to spark the intellectual curiosity of his audience.

Cristian's educational background is in the field of archaeology. His writing covers a range of topics such as the history of philosophy and science, language and writing development, human evolution, rise and collapse of civilizations, world mythology and religion, prehistory, and military history to name a few.

For nearly five years, Cristian has been part of the content creation team at the online Ancient History Encyclopedia, as both key contributor and editor. His contribution to the encyclopedia has been instrumental to develop key branches of content with articles that are popular with the Encyclopedia's readers. Cristian also publishes articles regularly on various historical and archaeological topics for several publishing companies around the world. His articles have also been republished and used by many educational organizations worldwide.
Analytics
4,443,950 pageviews on this user's contributions