Server Costs Fundraiser 2021
Please help us pay for the servers and web services required to operate our non-profit organization's website. Any donation helps, no matter how small: If every visitor were to give only $1 we would be fully funded within a day.
Donate Now
Illustration
Send to Google Classroom:
About the Author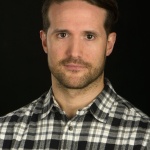 Cristian is a public speaker and independent author with a strong passion for the human past. Inspired by the rich lessons of history, Cristian's goal is to stimulate ideas and to spark the intellectual curiosity of his audience.