ArchaeoConcept is an independent company based in Biel, Switzerland that finds solutions to problems encountered by archaeologists and heritage managers which cannot be answered from within existing structures. Through its integrative projects, ArchaeoConcept participates in the development of material and immaterial heritage management in developing countries. In this interview, Ancient History Encyclopedia (AHE) asks Dr. Cynthia Dunning Thierstein, director of ArchaeoConcept about the challenges and promises of proper cultural heritage management in an age of mass tourism.
AHE: Tell us about the genesis behind ArchaeoConcept? When was it first established and why?
Expertise in archaeological management allowed us to focus on different themes such as site enhancement, project management, tourism, and
archaeology
.
CD: In Switzerland, the work in archaeology is well defined between the governmental institutions on all levels, the museums, and the universities. Moreover, archaeological research is introverted; the institutions rarely collaborate with foreign ones, particularly when considering management issues.
When we started ArchaeoConcept in 2011, our idea was to develop the links between the Swiss institutions and others in Europe through different national and international projects. Expertise in archaeological management allowed us to focus on different themes such as site enhancement, project management, tourism, and archaeology.
AHE: What specific challenges has ArchaeoConcept faced in recent years? How have they mirrored others who work in archaeology and cultural resource management?
CD: As with any new company, the main challenges are finding projects, convincing prospective partners, and ensuring the financing of not only the projects but the administrative work necessary to survive as a private company. That is certainly the reason why we do not have much competition. The large network in Switzerland as well as abroad is our main strength, while our sense of curiosity allows us to discover new ways of cultural resource management, usually based on the positive and negative experience of others.
AHE: In your own words, how has mass tourism has redefined the ways in which we think of cultural heritage and approach archaeological research?
CD: Well, cultural tourism is a difficult topic. On one hand, we can observe very positive effects of large-scale tourism. Public access to cultural heritage has certainly contributed to a greater popular interest in the past and gives us a chance to remember what may be important now and for the future. But this is only one step which must be followed by others, such as lectures, and lead to renewed experiences that can raise new questions. It is our role to show new innovative ways of communicating and transmitting heritage, respecting the people living nearby and the sites themselves.
On the other hand, mass tourism disregards the sustainability of the archaeological (as well as other cultural) sites; conservation of the site, comprehension of what you see and feel, and inclusion of the local population, naming just the most important aspects. Unfortunately, this careless consumerism has pushed the cultural heritage managers to be extremely wary of tourism in general and rendered the communication between potential partners – archaeologists and tourism managers – difficult.
AHE: Tell us about some of the projects or research that ArchaeoConcept is currently working on?
CD: ArchaeoConcept has more than one string to its bow… Projects concerning archaeological management, such as the idea of understanding what people would like to know about archaeology (Salons archéologiques), or a fair for associations working on archaeological sites to strengthen their position amongst the local institutions are two examples of ventures that should help archaeologists better comprehend the future of the profession, more specifically in Switzerland. We also organize conferences and fairs for different partners (institutional or NGOs).
Our expertise and our analysis of the management of World Heritage sites allow us to help with future nominations and advise on management planning. Finally, we are very interested in the relationship between archaeology and tourism. We established an NGO whose role is to develop ways to bring archaeologists and tourism managers together. Three publications resulted from this work, and now we are testing different ways of working with tourism partners as well as with tourists themselves, particularly with our website www.site-of-the-month.ch.
AHE: In your opinion, what is the best way to increase public interaction and engagement with regard to archaeological and cultural heritage projects?
CD: Participation and communication are two key words in our corporate vocabulary. As I mentioned before, it is important for us to understand what people think about archaeology and we would like to engage them more in a participatory way, inviting them to express themselves as well as have an unforgettable experience with archaeologists and cultural heritage specialists.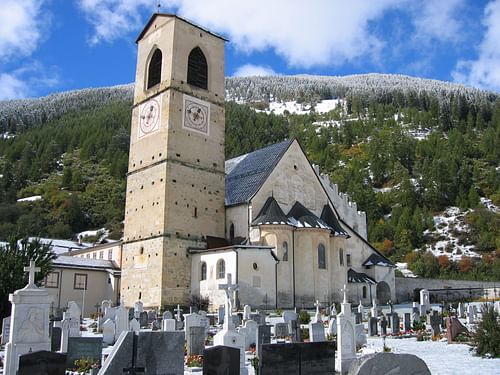 This can be done in several ways, by inviting people to discuss and exchange moments and stories related to archaeological heritage or by organizing visits to particular archaeological sites while sharing stories about them. Keeping contact with the public, listening to their needs, and trying to answer their questions are the best ways to include them in our own engagement towards archaeological cultural heritage.
AHE: Thanks for speaking with AHE; we wish you many happy adventures in research, and we look forward to keeping tabs on all the work that you undertake.
CD: You are most welcome. Thank you very much, and you are warmly invited to follow our future adventures.
Dr. Cynthia Dunning Thierstein is director of ArchaeoConcept and is responsible for heritage management projects. She is an archaeologist specializing in the European Early Iron Age. She presented her doctorate in 2005 on the theme of the Early Iron Age in the Jura (University of Geneva). After having studied in Geneva and Marburg an der Lahn (Germany), she was assistant in Prehistoric Archaeology at the University of Geneva. From 1989 to 1998, she directed the Schwab Museum in Biel, and from 1998 to 2010, she was responsible for the Archaeological Service of the Canton of Bern. From the beginning of her career in the 1980's, Cynthia Dunning Thierstein was always very interested in the theory of archaeology and its management. She reorganized the Archaeological Service of the Canton of Bern to make this institution, which is responsible for all archaeological work from inventory to public relations, a more efficient and sustainable enterprise. Since 1998 Cynthia Dunning Thierstein has actively taken part in the management of the Europae Archaeologiae Concilium (EAC), a non-governmental association bringing together the managers of archaeological heritage in Europe, organizing international meetings defining the problems of modern archaeology in Europe. In 2011, she founded ArchaeoConcept. Cynthia Dunning Thierstein is also a member of numerous national and international associations (ICOMOS, ICOM, EAA, AS, ARS, AGUS). She was vice-president of the association "Palafittes" for the Inscription to the World Heritage of the Pile dwellings around the Alps and was a member of the board of Archéologie Suisse. In 2012, she completed her MAS in Cultural Management at the University of Basel. She is also an accredited ICOMOS expert for World Heritage nominations and an active ICAHM member. In 2015 and 2016, she developed the management plan for the World Heritage nomination of Sharjah: Gateway to the Trucial States (UAE) and is currently working on the World Heritage nomination for the Cultural Landscape of the Central Region in the Emirate of Sharjah (UAE).