Server Costs Fundraiser 2023
Help our mission to provide free history education to the world! Please donate to our server cost fundraiser 2023, so that we can produce more history articles, videos and translations. With your support millions of people learn about history entirely for free, every month.
Video
The figure of Phaethon in Greek Mythology is best known for his attempt to drive the sun Chariot (the chariot of Helios), which ended up with disastrous results. Phaethon was the son of the titan god of the sun, Helios, and Clymene an ocean nymph. Phaethon, whose name means "shining" or "radiant", had seven sisters known as the Heliades, daughters of the sun. The story of Phaethon, like many greek myths, does not have a happy ending, and although we know that his story was a popular one for Greek tragedies, with Aeschylus' The Heliades and Euripides' Phaethon, neither of these survives and so our most complete version of his tale comes from Ovid, the Roman writer who lived during the appointment and reign of the first emperor of the Roman Empire, Augustus Caesar.

— SUPPORT US VIA OUR PATREON—
https://www.patreon.com/join/whencyclopedia

— BUY OUR MERCH —
https://www.worldhistory.store​/​

— CHAPTERS —
0:00​ Introduction
0:56 Introduction to the Myth of Phaethon
1:40 Phaethon and the Sun Chariot
7:04 Outro

— WANT TO KNOW MORE? —
Helios https://www.worldhistory.org/Helios/
Greek Mythology https://www.worldhistory.org/Greek_Mythology/
Chariot https://www.worldhistory.org/chariot/
The Seven Wonders https://www.worldhistory.org/The_Seven_Wonders/
God https://www.worldhistory.org/God/
Hesperides https://www.worldhistory.org/Hesperides/

— WATCH NEXT —
Zeus, God of the Sky and King of the Olympian Gods https://www.youtube.com/watch?v=__Zoe2vCoXk
The Greek Myth of Theseus, Ariadne, and the Minotaur https://www.youtube.com/watch?v=gpVWMQ8g6K4
The Greek Hero Bellerophon and his Flying Horse Pegasus https://www.youtube.com/watch?v=Sr-8dPYtbF0
Prometheus the Greek Titan of Forethought who Gave Fire to Humanity https://www.youtube.com/watch?v=zLU6PGaCMJI

— ATTRIBUTIONS —
You can find all attribution and credits for images, animations, graphics and music here - https://worldhistory.typehut.com/phaethon-and-the-chariot-of-helios-images-and-attributions-15107

The music used in this recording is the intellectual copyright of Michael Levy, a prolific composer for the recreated lyres of antiquity, and used with the creator's permission. Michael Levy's music is available to stream at all the major digital music platforms. Find out more on:
https://www.ancientlyre.com
https://open.spotify.com/artist/7Dx2vFEg8DmOJ5YCRm4A5v?si=emacIH9CRieFNGXRUyJ9
https://www.youtube.com/channel/UCJ1X6F7lGMEadnNETSzTv8A

World History Encyclopedia
www.worldhistory.org

#phaethon #greekmythology #chariotofhelios
About the Author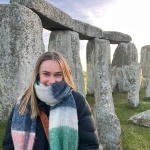 Kelly is a graduate from Monash University who has completed her BA (Honours) in Ancient History and Archaeology, focussing on iconography and status in Pylos burials. She has a passion for mythology and the Aegean Bronze Age.