Server Costs Fundraiser 2023
Help our mission to provide free history education to the world! Please donate to our server cost fundraiser 2023, so that we can produce more history articles, videos and translations. With your support millions of people learn about history entirely for free, every month.
Video
About the Author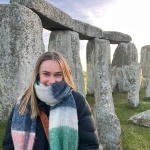 Kelly is a graduate from Monash University who has completed her BA (Honours) in Ancient History and Archaeology, focussing on iconography and status in Pylos burials. She has a passion for mythology and the Aegean Bronze Age.