Video
Send to Google Classroom:
Wu Zetian was born in 624 CE to a wealthy family, and her father encouraged her to learn how to read and write, as well as how to play music, the art of public speaking, and how to compose poetry, even though these skills were usually reserved for males. There is not much more that we know about her childhood until she was selected to be a concubine for Emperor Taizong at the age of 14. She was very beautiful, and Taizong called her Mei-Nang, which means beautiful girl.

Whilst at court, Wu caught the attention of many young men, but most notably, she gained the attention of prince Li Zhi, the son of Taizong. Whilst he was married and she was a concubine to his father, they had an affair. When Taizong died and Li Zhi became emperor and chose the royal title of Gaozong, one of the first things he did was bring Wu back, not just as a concubine, but as his first concubine.

Wu proclaimed herself emperor Wu Zetian, the only woman to sit on the imperial throne in China's history. The name Wu is associated with weapons and military force, and Zetian means ruler of the heavens and she changed the name of the state from Tang to Zhou or Tianzhou which means granted by heaven. Then, she had all the remaining Tang dynasty royal family imprisoned to secure her reign.

— ATTRIBUTIONS —
You can find all attribution and credits for images, animations, graphics and music here -https://worldhistory.typehut.com/wu-zetian-the-first-and-only-empress-of-imperial-china-images-and-attributions-6149

— THUMBNAIL IMAGE —
https://commons.wikimedia.org/wiki/File:A_Tang_Dynasty_Empress_Wu_Zetian.JPG
Unknown author / Highshines
Public Domain US / faithful reproductions of two-dimensional public domain works of art are public domain
About the Author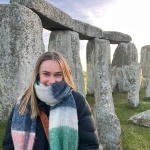 Kelly is a graduate from Monash University who has recently completed her BA (Honours) in Ancient History and Archaeology, focussing on iconography and status in Pylos burials. She has a passion for mythology and the Aegean Bronze Age.