Video
Send to Google Classroom:
In honour of International Beer Day, learn all about the ancient history of beer, when it was invented, who invented it and its long history! The English word Beer comes from the Latin 'bibere' meaning 'to drink,' however beer brewing did not begin with the Romans, but thousands of years earlier! The process which is now recognised as beer brewing began in Mesopotamia in a small village at Godin Tepe in modern-day Iran, between 3500 and 3100 BCE.

In Mesopotamia, beer was enjoyed by the lowest class and the highest class alike, and was a daily dietary staple for all. The enjoyment of beer by humans and gods alike was depicted in paintings, poems and myths, and it was consumed at this time through a straw to filter out pieces of bread or herbs in the drink. The Ancient Egyptians viewed beer in much the same way as the Mesopotamians, but they are known as the people who altered the Sumerian's brewing methods to make it lighter and smoother so it could be poured into a cup or glass to be drunk without a straw.

The brewing of beer travelled from Egypt to Greece, but it wasn't held in quite as high esteem. Both the Greeks and the Romans preferred strong wine over beer, and they both considered beer the drink for the lower class and the barbarians. As early as 800 BCE, Germans were brewing beer which we know from great quantities of beer jugs that still contain evidence of the drink in them from a tomb in northern Bavaria.

— ATTRIBUTIONS —
You can find all attribution and credits for images, animations, graphics and music here - https://worldhistory.typehut.com/the-ancient-history-of-beer-invention-importance-and-development-of-beer-images-and-attributions-5615

The music used in this recording is the intellectual copyright of Michael Levy, a prolific composer for the recreated lyres of antiquity, and used with the creator's permission. Michael Levy's music is available to stream at all the major digital music platforms. Find out more on:
https://www.ancientlyre.com
https://open.spotify.com/artist/7Dx2vFEg8DmOJ5YCRm4A5v?si=emacIH9CRieFNGXRUyJ9
https://www.youtube.com/channel/UCJ1X6F7lGMEadnNETSzTv8A

— THUMBNAIL IMAGE —
https://commons.wikimedia.org/wiki/File:Ancient_Bar,_Pompeii.jpg)
Daniele Florio from Rome, ITALY
CC BY 2.0

World History Encyclopedia
www.worldhistory.org

#historyofbeer #beerintheancientword #sumerianbeer
About the Author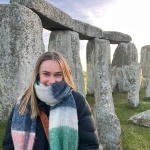 Kelly is a graduate from Monash University who has recently completed her BA (Honours) in Ancient History and Archaeology, focussing on iconography and status in Pylos burials. She has a passion for mythology and the Aegean Bronze Age.