Video
Send to Google Classroom:
Although the biblical story of Noah's Ark is the best known, numerous cultures all around the globe and throughout history have developed their own versions of the flood myth, with the oldest one being the Eridu Genesis, also known as the Sumerian Flood myth from Mesopotamia. It is thought that this particular flood myth influenced the others in the Mesopotamian region, including the Gilgamesh flood myth, and the Genesis flood myth found in the Hebrew Bible/ Christian Old Testament (you may already be familiar with the story of Noah and his ark). This video is going to have a look at the Eridu Genesis and the Genesis flood myth as well as flood myths from Ancient Greece, Ancient China, and the Maya of Mesoamerica. These myths all emphasise the cultural value of gratitude, respect for one's origins and past, and the necessity for humility and reverence before one's gods.

— ATTRIBUTIONS —
You can find all attribution and credits for images, animations, graphics and music here - https://worldhistory.typehut.com/ancient-flood-legends-and-stories-from-around-the-world-images-and-attributions-5427

The music used in this recording is the intellectual copyright of Michael Levy, a prolific composer for the recreated lyres of antiquity, and used with the creator's permission. Michael Levy's music is available to stream at all the major digital music platforms. Find out more on:
https://www.ancientlyre.com
https://open.spotify.com/artist/7Dx2vFEg8DmOJ5YCRm4A5v?si=emacIH9CRieFNGXRUyJ9
https://www.youtube.com/channel/UCJ1X6F7lGMEadnNETSzTv8A

— THUMBNAIL IMAGE —
https://commons.wikimedia.org/wiki/File:Noah%27s_Ark_on_Mount_Ararat_by_Simon_de_Myle.jpg
Sotheby's Paris, 23 Juni 2011 Lot 30 / Simone de Myle
Public domain
About the Author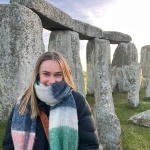 Kelly is a graduate from Monash University who has recently completed her BA (Honours) in Ancient History and Archaeology, focussing on iconography and status in Pylos burials. She has a passion for mythology and the Aegean Bronze Age.