Video
Send to Google Classroom:
This video will give you a brief, yet detailed history of the Medieval religious wars known as the Crusades, beginning at the first crusade with the people's crusade led by Peter the Hermit, and working our way to the final official crusade. Want to know why people participated in these holy wars? Want to know why they started in the first place and the effects the wars had after they concluded? Well, we answer all these questions and more!

The Crusades were a number of military campaigns organised by the pope and Western European Christians in order to take back land in the Near East, considered holy by Christians, which had fallen under the control of Muslims. To participate in a crusade was considered a sacred act, since the violence which ensued was done in the name of God.

Nobles and peasants alike took up arms in order to protect Christian values, and the participants were promised salvation in the afterlife and wealth on earth in return. The crusades were viewed more like a pilgrimage, and by participating, all the participants' sins would be wiped away. People joined the crusades for a number of reasons including the hope of remission of their sins, peer and family pressure, for the chance to gain material wealth and maybe even lands or titles, the desire to travel to holy sites, to escape debt, or even just to have a decent living with meals included. There were a total of 8 official crusades between 1095 and 1270 CE, along with many unofficial ones.

— ATTRIBUTIONS —
You can find all attribution and credits for images, animations, graphics and music here - https://worldhistory.typehut.com/the-crusades-a-brief-history-of-the-medieval-religious-wars-images-and-attributions-4908

— MUSIC —
Song: Tale of Two Sisters
Artist: Greg Joy (SOCAN)
Album: Ripples and Reflections

— THUMBNAIL IMAGE —
https://en.wikipedia.org/wiki/File:1099_Siege_of_Jerusalem.jpg
Unknown author
Public domain
About the Author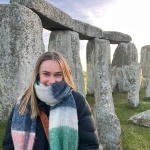 Kelly is a graduate from Monash University who has recently completed her BA (Honours) in Ancient History and Archaeology, focussing on iconography and status in Pylos burials. She has a passion for mythology and the Aegean Bronze Age.