Video
Send to Google Classroom:
In this video, we are comparing Ancient Egypt vs. Mesopotamia in all sorts of different aspects. We will be looking at the similarities and differences between the geography of the two regions, the phenomena of the flooding Nile vs. the flooding Tigris and Euphrates rivers, and how the geography and cultures within the regions worked differently in expansion and conquest. We look at the single unified culture of the Ancient Egyptians, their art, architecture and religious beliefs in comparison to the ever-changing political and cultural climate of Mesopotamia, a region rife with conquests and new dominant empires. This video will also explore the social structure of the numerous Mesopotamian cultures vs. the strict social hierarchy of Ancient Egypt, and the similarities between the pantheon of gods, and the differences in their beliefs for the afterlife.

— ATTRIBUTIONS —
You can find all attribution and credits for images, animations, graphics and music here - https://worldhistory.typehut.com/comparing-two-ancient-civilisations-ancient-egypt-vs-mesopotamia-images-and-attributions-4684

The music used in this recording is the intellectual copyright of Michael Levy, a prolific composer for the recreated lyres of antiquity, and used with the creator's permission. Michael Levy's music is available to stream at all the major digital music platforms. Find out more on:
https://www.ancientlyre.com
https://open.spotify.com/artist/7Dx2vFEg8DmOJ5YCRm4A5v?si=emacIH9CRieFNGXRUyJ9
https://www.youtube.com/channel/UCJ1X6F7lGMEadnNETSzTv8A

— THUMBNAIL IMAGE —
https://member.worldhistory.org/image/12890/ziggurat-of-ur-artists-impression/
Old World/ Mohawk Games / https://www.mohawkgames.com/oldworld/
Copyright

https://member.worldhistory.org/image/12891/great-sphinx—great-pyramid-of-giza-artists-impres/
Old World/ Mohawk Games / https://www.mohawkgames.com/oldworld/
Copyright
About the Author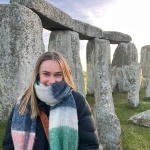 Kelly is a graduate from Monash University who has recently completed her BA (Honours) in Ancient History and Archaeology, focussing on iconography and status in Pylos burials. She has a passion for mythology and the Aegean Bronze Age.