Video
Send to Google Classroom:
Osiris was known as the King of the Living and the Eternal Lord since he was the first god born after the universe was created, and then later he was known as the god of the underworld and the Lord of the Dead. He was one of the five first gods born in the Egyptian Pantheon after the creation of the universe and was considered the first king of Egypt. He was the god of fertility, the afterlife, the dead and resurrection, and in death, the kings of Egypt were associated with Osiris, the lord of the underworld.

Osiris is often depicted with green or black skin to symbolise both decay in death and rebirth as evidenced by the fertile banks of the Nile and regeneration of the land. The succession to the throne from father to son as exemplified in the story of Osiris and Horus informed the policy of divine kingship in Ancient Egyptian society where the son of the king was associated with Horus and the deceased king with Osiris.

— ATTRIBUTIONS —
You can find all attribution and credits for images, animations, graphics and music here - https://worldhistory.typehut.com/osiris-egyptian-god-of-the-underworld-and-judge-of-the-dead-images-and-attributions-4331

The music used in this recording is the intellectual copyright of Michael Levy, a prolific composer for the recreated lyres of antiquity, and used with the creator's permission. Michael Levy's music is available to stream at all the major digital music platforms. Find out more on:
https://www.ancientlyre.com
https://open.spotify.com/artist/7Dx2vFEg8DmOJ5YCRm4A5v?si=emacIH9CRieFNGXRUyJ9
https://www.youtube.com/channel/UCJ1X6F7lGMEadnNETSzTv8A

— THUMBNAIL IMAGE —
https://commons.wikimedia.org/wiki/File:Detail_aus_dem_Grab_des_Sennudjem.jpg
Ignati
Public Domain
About the Author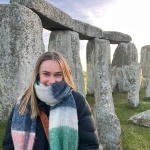 Kelly is a graduate from Monash University who has recently completed her BA (Honours) in Ancient History and Archaeology, focussing on iconography and status in Pylos burials. She has a passion for mythology and the Aegean Bronze Age.