Illustration
Send to Google Classroom:
About the Author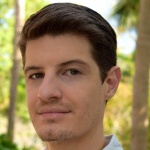 James is a writer and former Professor of History. He holds an MA in World History with a particular interest in cross-cultural exchange and world history. He is a co-founder of World History Encyclopedia and formerly was its Communications Director.
Cite This Work
Chicago Style
Wiener, James Blake. "Fragment of a Bodhisattva from Afghanistan." World History Encyclopedia. Last modified October 18, 2017. https://www.worldhistory.org/image/7462/fragment-of-a-bodhisattva-from-afghanistan/.