Navigation
Biography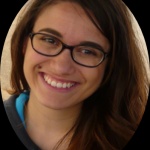 I am an Italian freelance translator and proofreader; writer and historian. I am currently based in Edinburgh, Scotland, where I graduated in Contemporary History in 2017. I enjoy everything history-related: books, articles, films, and TV series. In the past, I have been involved with museums, archives, and cultural organisations - that is because history and cultural heritage are strongly linked to one another.
I am particularly interested in 20th-century European history as well as in the Ancient Near Eastern Bronze Age.

When I am not dealing with history or translations, you will find me reading in a café, taking pictures of landscapes, or strolling by the sea.
Analytics
24,437 pageviews on this user's contributions