Navigation
Biography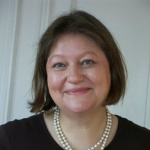 MA European Ethnology, University of Copenhagen
Licentiate: European Ethnology, Theology, Pedagogical Science

Karen is a medievalist and after an academic career at the Universities of Copenhagen and Aarhus, she has worked with communication on a consultative and strategic level. She is passionate about time-travelling and the way we may be inspired by the past to navigate our future. This is the idea behind medievalhistories.com.
Analytics
45,645 pageviews on this user's contributions