Navigation
Biography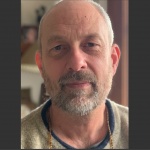 As a storyteller, I focus on the past as well as the future, the human condition and eternal questions. Understanding how humans acted at the dawn of history teaches us more about ourselves than nearly any other pursuit.

I began my life as a poet in search of truth. That led to acting and writing--telling stories that make sense of the wider world. Now I'm a filmmaker, comic book writer, audiobook narrator, podcaster, solo theater performer, novelist, and humorist who uses all these tools to better divine essential human issues. I've played both Romeo and Juliet. I've written volumes on Charlemagne's mythos, I've written a five act Elizabethan drama and spent years as a narrator in the ancient world, reading aloud prayers by Akhenaten and Wenamun, telling the stories of Macedonians and Parthians and Hurrians.

My hope is to bring even more content to this wonderful site and spread the love of ancient history across the world.