Audio Version
About the Narrator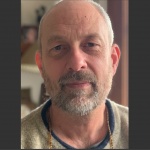 DW Draffin narrates podcasts and audiobooks as well as acting on stage and screen. He produces his own science fiction theater and writes novels and screenplays. He lives in San Francisco, where it is entirely too noisy to record audio.
---
Free for the World, Supported by You
World History Encyclopedia is a non-profit organization. For only $5 per month you can become a member and support our mission to engage people with cultural heritage and to improve history education worldwide.
Become a Member
Donate