Navigation
Biography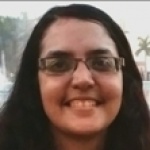 I am a PhD from Jawaharlal Nehru University, New Delhi, and my thesis was on military operations in Pakistan and Sri Lanka (2006-09).

I am an independent researcher and editor by profession and am associated with the Indian defence and strategic community, having worked with the Indian Army as a researcher/editor.

Ancient history is my passion and I specialize in the military aspect, having studied it as part of my Postgraduate course in Defence and Strategic Studies (where I earned a gold medal). My aim is to use my passion to spread greater awareness on this facet of history, especially among the general readership. This aim has only increased my passion further, and being a student of Indian art history as well, I intend to use this knowledge to better understand the art of war and warfare in ancient India.

I am also a wargamer, and am part of the Total War community. I have also contributed as a unit researcher and writer for a mod based on Total War: Rome.

I am based at New Delhi, India.
Analytics
588,611 pageviews on this user's contributions