Server Costs Fundraiser 2023
Running a website with millions of readers every month is expensive. Not only do we pay for our servers, but also for related services such as our content delivery network, Google Workspace, email, and much more. We would much rather spend this money on producing more free history content for the world. Thank you for your help!
Review
| | |
| --- | --- |
| Rating: | |
| Title: | Jewels of Ancient Nubia |
| Author: | Markowitz, Yvonne & Doxey, Denise |
| Publisher: | MFA Publications, Museum of Fine Arts, Boston |
| Published: | 2014 |
| Pages: | 240 |
Jewels of Ancient Nubia, edited by Yvonne J. Markowitz, Rita J. Kaplan and Susan B. Kaplan Curator of Jewelry, and Denise M. Doxey, Curator of Ancient Egyptian, Nubian, and Near Eastern Art, both at the Museum of Fine Arts Boston, is an exhibition catalogue of the eponymous exhibit currently on show at the Museum of Fine Arts, Boston through 2017. This catalogue is the first introduction in the English language to the jewelry of this enigmatic region, which rivaled ancient Egypt by virtue of its craftsmanship, wealth, and political power.
Jewels of Ancient Nubia is divided into three core components: five expertly written essays; a "gallery section" with images from the show itself; and an appendix section with further information for reference. The essays found within Jewels of Ancient Nubia explore the breadth of ancient of Nubian civilization — from the distant prehistoric past (c. 3500 BCE) to the collapse of the Kingdom of Meroë (c. 350 CE) — with special focus given to artistic development. Among the essays, we found "The Kingdom of Kerma" to be quite rewarding. From 1700-1550 BCE — a period designated by historians and archaeologists as "Classic Kerma" — Kerma was a dynamic urban center in Lower Nubia, enriched by trade with Egypt and the Red Sea coast. Artisans of this epoch utilized a fascinating range of materials for their color, texture, luster, and symbolic significance. The sheer variety and tantalizing iconography of the objects from Kerma is visually striking.
The real heart of this stunning exhibition catalogue precedes the authoritative essays: the "gallery section." Here, the publication covers the presentation of items from the exhibition. The reader is immersed in the rich collection of exhibited items as well as the trajectory of artistic development over several millennia. Most photographs cover three-quarters of the page, while others traverse two pages, side-by-side. The photographs are of exceptional quality, and the would-be-reader is able to glimpse items of considerable beauty. While one can easily distinguish the strong influence of nearby Egypt, the dazzling use of color and the inherent beauty of Nubian jewelry cannot be questioned. Special mention must be made of the items from the Kingdom of Meroë — necklaces and pendants — for their intricate design and subtle Greco-Roman influence. Napatan era amulets should also not be missed.
The final portion of Jewels of Ancient Nubia contains useful materials for reference and research: an essay on "Materials and Techniques in Nubian Jewelry"; a curious essay on the history of the Nubian collection at the Museum of Fine Arts, Boston; a map and chronology of Nubian history; a notes and glossary section with an overview of key terms found throughout the catalogue; a suggested reading list; a list of illustrations; an acknowledgements section; and an index. The chronology and map are particularly useful to those unfamiliar with Nubia's long history.

Ancient History Encyclopedia recommends this title to jewelry aficionados, art historians, and anyone interested in the ancient world. It's also invaluable to Africanists and Egyptologists. It's rare to see an exhibition catalogue so well organized and exquisitely designed.
Jewels of Ancient Nubia was published by MFA Publications in 2014, and it is available in hardcover (240 pages) for $45.00. This title is currently only available in English.
Buy This Book
$50.17
free shipping worldwide
$41.38
plus shipping
By purchasing books through this website, you support our non-profit organization. World History Encyclopedia receives a small commission for each book sold through our affiliate partners.
About the Reviewer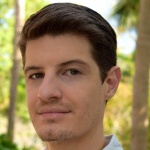 James is a writer and former Professor of History. He holds an MA in World History with a particular interest in cross-cultural exchange and world history. He is a co-founder of World History Encyclopedia and formerly was its Communications Director.
Cite This Work
APA Style
Wiener, J. B. (2014, November 06). Jewels of Ancient Nubia. World History Encyclopedia. Retrieved from https://www.worldhistory.org/review/71/jewels-of-ancient-nubia/
Chicago Style
Wiener, James Blake. "Jewels of Ancient Nubia." World History Encyclopedia. Last modified November 06, 2014. https://www.worldhistory.org/review/71/jewels-of-ancient-nubia/.
MLA Style
Wiener, James Blake. "Jewels of Ancient Nubia." World History Encyclopedia. World History Encyclopedia, 06 Nov 2014. Web. 20 Mar 2023.