American Revolution Fundraiser
We are raising funds to create the American Revolution section of our free encyclopedia. Become a part of our educational mission and help us share this pivotal chapter in American democracy and world history with readers worldwide!
Review
| | |
| --- | --- |
| Rating: | |
| Title: | The Oxford Handbook of Roman Studies (Oxford Handbooks) |
| Author: | Barchiesi, Alessandro & Scheidel, Walter |
| Publisher: | Oxford University Press |
| Published: | 2010 |
| Pages: | 750 |
The Oxford Handbook of Roman Studies is another weighty volume in the Handbook series and takes on the ambitious task of covering all aspects of the Roman World. The intended audience is students and academics seeking to have an overview of specific facets of Roman history but many of the chapters are useful concise summaries of interest to the general reader. Another advantage of the academic audience is that areas of controversy amongst scholars are discussed and topics which are in need of further research are identified.
The book is divided into five sections. 1. Tools - which examines the different sources from which Roman history is studied, from numismatics to iconography. 2. Approaches - a look at specific areas of interest which encompass all facets of Roman history, from gender studies to anthropology. 3. Genres - which considers source material such as poetry, theatre, and letters. 4. History - of most interest to general readers, here are 13 chapters examining general history by period and specific topics such as Law, Family, Spectacle, and Economy. 5. Ideas - an examination of the ideas held by the Romans themselves on such topics as philosophy, women, science, Judaism, time, and sexuality.
As with the other volumes in the series each chapter is written by a recognised expert in their field and some prior knowledge of the topic may be required, though not always. In summary, this is not a beginner's guide to ancient Rome; rather, it is an excellent overview of the current state of play in every area of Roman history. This makes the book an excellent reference work for those looking for a more academic grounding and up-to-date insight into the Roman world.
Each chapter has its own bibliography and each author briefly discusses possibilities for further reading. There is a double index - one for names, the other by subject - and around 50 black and white illustrations throughout the book. The book is not inexpensive but as an update to an existing, perhaps dated, library on Roman history it is indispensable.
About the Reviewer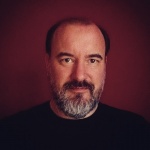 Mark is a full-time author, researcher, historian, and editor. Special interests include art, architecture, and discovering the ideas that all civilizations share. He holds an MA in Political Philosophy and is the WHE Publishing Director.