Server Costs Fundraiser 2023
Running a website with millions of readers every month is expensive. Not only do we pay for our servers, but also for related services such as our content delivery network, Google Workspace, email, and much more. We would much rather spend this money on producing more free history content for the world. Thank you for your help!
Review
| | |
| --- | --- |
| Title: | Heaven & Earth: Art of Byzantium from Greek Collections |
| Author: | Drandaki, Anastasia (Editor); Papanikola-Bakirtzi, Demetra (Editor); Tourta, Anastasia (Editor) |
| Publisher: | Hellenic Republic Ministry of Culture and Sports |
| Published: | 2023 |
Heaven and Earth: Art of Byzantium from Greek Collections, edited by Anastasia Drandaki, Demetra Papanikola-Bakirtzi, and Anastasia Tourta is the exhibition catalogue of the eponymous exhibit at the National Gallery (Washington, D.C.), the Getty Villa (Los Angeles, CA), and the Art Institute of Chicago (Chicago, IL). This catalogue surveys the splendor, diversity, and enduring appeal of Byzantine art created in medieval Greece (c. 300-1550 CE).
Heaven and Earth is divided into six components: a forewords section with acknowledgements, an introduction to the exhibition, and a useful map of the Byzantine Empire's shifting borders; a chapter on the socio-cultural and artistic shift from antiquity to the Middle Ages; a chapter on spiritual life and its interplay with art; a chapter on intellectual life; a chapter on items of domestic life; and a final chapter on Byzantine interactions with its eastern and western neighbors. Each chapter has about five essays written by experts, which collectively underscore a topic related to the theme of the chapter.
While many museums have organized exhibitions on Byzantine art, Heaven and Earth is differentiated from other show by virtue of its focus on artistic production in what is present-day Greece. For over a millennium, Byzantine artists in Greece produced sumptuous works of extraordinary quality and caliber. Whether inspired by the ethos of the new Christian religion or the tangible legacy of classical antiquity, these Greek artisans and craftsmen created a uniquely "Byzantine aesthetic," which in time came to influence the artistic traditions of Italy, Russia, the Balkans, the Caucasus, and the Near East.
Among the treasures — drawn from 34 major collections in Greece — one finds the chief ornaments of Byzantine art: icons, mosaics, manuscripts, jewelry, frescoes, gold coins, and glass. However, it is fascinating to see many secular and everyday objects of remarkable quality presented in the publication; combs, jewels, and lamps, reveal much about the patterns of daily life in the Byzantine Empire.
Heaven and Earth concludes its survey of Byzantine art with an impressive selection of "Post-Byzantine" icons from the island of Crete, which the Venetians controlled until 1669 CE. From c. 1400-1600 CE, the Cretan School emerged as the leading center of Greek painting in Europe. The artists of the Cretan School blended Byzantine and Western (chiefly Venetian) artistic traditions and styles, creating in turn a distinctive style of icon-painting. The icons produced by the Cretan School were coveted across the Mediterranean, from Mt. Athos to Genoa. The catalogue provides a great introduction to the works of Andreas Pavias (d. after 1504 CE), and a decent analysis of the influence of Byzantine Greek artists in Renaissance Italy.
The last portion of this publication contains useful materials for reference and research: a bibliography; a glossary; and an index. One wishes that an exhibition checklist had been included, but the bibliography — with references in English, French, German, Italian, and Greek — is a veritable goldmine for researchers.

Ancient History Encyclopedia recommends this title to those researching Byzantine art, Byzantine history, medieval history, medieval art, and Mediterranean studies. It's unique focus and exquisite artifacts make this exhibition catalogue an indespensible tool to serious study.
Heaven and Earth: Art of Byzantium from Greek Collections was published by Benaki Museum, Athens, Greece in 2013, and it is available in hardcover (363 pages) for $65.00 US.
Buy This Book
$26.99
plus shipping
By purchasing books through this website, you support our non-profit organization. World History Encyclopedia receives a small commission for each book sold through our affiliate partners.
About the Reviewer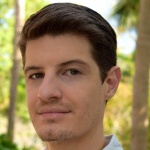 James is a writer and former Professor of History. He holds an MA in World History with a particular interest in cross-cultural exchange and world history. He is a co-founder of World History Encyclopedia and formerly was its Communications Director.