Server Costs Fundraiser 2023
Running a website with millions of readers every month is expensive. Not only do we pay for our servers, but also for related services such as our content delivery network, Google Workspace, email, and much more. We would much rather spend this money on producing more free history content for the world. Thank you for your help!
Review
| | |
| --- | --- |
| Title: | Ancient Rome: A New History |
| Author: | Potter, David |
| Publisher: | Thames & Hudson |
| Published: | 2014 |
| Pages: | 368 |
Ancient Rome: A New History, by Dr. David Potter — Professor of Greek, Latin, and Roman history at the University of Michigan and an internationally recognized authority on the Roman Empire — narrates the spectacular evolution of Roman power from its earliest days as a city-state along the banks of the Tiber to its decline and fall after the reign of Justinian. Potter's work affords an introductory but lively overview of Roman history in only 368 pages (something which is a feat in unto itself).
In this revised and expanded second edition of Ancient Rome, Potter draws upon new sources and diverse perspectives from the fields of archaeology, economics, literary criticism, and geography. Divided into eight sections — the handy introduction, which delineates methods and approaches to Roman history is included in this count — Potter successfully traverses over a thousand years of history in succinct and coherent language. Topics such as "Early Political Structures," "Life Expectancy, Marriage, and Values," "The Militarism of the Third Century BC," "Barbarian Ascendancy (AD 238-270)," and "The World of Heraclius and Umar (AD 565-642)," attest to the assortment of subjects Potter shares with the reader.
Ancient Rome is an accessible and attractive book by virtue of its diagrams, photographs, and digital reconstructions. (There are 200 illustrations in total of which 149 are in color.) The illustrations are of exceptional quality and visually striking. Everything from portraits and paintings to battle plans and coins contextualize Potter's engaging analysis of history. Aside from the illustrations and photographs, we also appreciated the maps found throughout and the timelines presented in chronological order. Throughout the text, primary source documents and interesting quotes are integrated into the chapters, which should arouse the interest of the student and instructor alike.
Other features in the publication include a "Notes to the Reader" section, a useful glossary with terms in English and Latin, a "Recommended Reading" section with suggestions for further study, an acknowledgements section, the sources of illustrations, and a general index. One is surprised not to find a chronological list of emperors or a list of key battles with corresponding dates in the text.
The Ancient History Encyclopedia recommends Ancient Rome to university professors or collegiate instructors teaching introductory courses in Roman history. Ancient Rome works well as a textbook or as casual reading for those who know little of Roman history. It is, however, not suitable for those with advanced knowledge of Roman history or culture.
This volume has been published in English through Thames & Hudson in the United States and is currently available for $45.00 in paperback.
Buy This Book
$6.99
plus shipping
By purchasing books through this website, you support our non-profit organization. World History Encyclopedia receives a small commission for each book sold through our affiliate partners.
About the Reviewer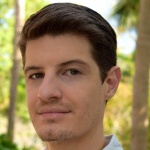 James is a writer and former Professor of History. He holds an MA in World History with a particular interest in cross-cultural exchange and world history. He is a co-founder of World History Encyclopedia and formerly was its Communications Director.
Cite This Work
APA Style
Wiener, J. B. (2014, April 01). Ancient Rome: A New History. World History Encyclopedia. Retrieved from https://www.worldhistory.org/review/54/ancient-rome-a-new-history/
Chicago Style
Wiener, James Blake. "Ancient Rome: A New History." World History Encyclopedia. Last modified April 01, 2014. https://www.worldhistory.org/review/54/ancient-rome-a-new-history/.
MLA Style
Wiener, James Blake. "Ancient Rome: A New History." World History Encyclopedia. World History Encyclopedia, 01 Apr 2014. Web. 03 Feb 2023.