Server Costs Fundraiser 2023
Running a website with millions of readers every month is expensive. Not only do we pay for our servers, but also for related services such as our content delivery network, Google Workspace, email, and much more. We would much rather spend this money on producing more free history content for the world. Thank you for your help!
Review
| | |
| --- | --- |
| Rating: | |
| Title: | Sibyls: Prophecy and Power in the Ancient World |
| Author: | Guillermo, Jorge |
| Publisher: | The Overlook Press |
| Published: | 2013 |
| Pages: | 240 |
Jorge Guillermo's Sibyls examines the fascinating phenomenon of oracles and prophetesses in the ancient world. Beginning with an overview of prophecy from earlier times and mankind's fascination with predicting future events, the book moves on to examine the particular association women had with prophecy. The main body of the book covers an in-depth history of four prophetess oracles: the Erythraean, Cumaean, Delphic, and Tiburtine Sibyls. The book concludes with an examination of how these ancient institutions were fused with the later Christian tradition. Packed full of interesting facts and asides, and including references to later art, this is a very interesting addition to any general library on ancient Greece and Rome. It is especially welcome as this is a topic very often neglected in general works, and that despite the obvious importance of the Sibyls to the ancients themselves. This edition includes 10 colour photographs, a selected bibliography and an index.
Buy This Book
$32.20
plus shipping
By purchasing books through this website, you support our non-profit organization. World History Encyclopedia receives a small commission for each book sold through our affiliate partners.
About the Reviewer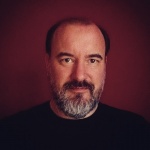 Mark is a full-time author, researcher, historian, and editor. Special interests include art, architecture, and discovering the ideas that all civilizations share. He holds an MA in Political Philosophy and is the WHE Publishing Director.