American Revolution Fundraiser
We are raising funds to create the American Revolution section of our free encyclopedia. Become a part of our educational mission and help us share this pivotal chapter in American democracy and world history with readers worldwide!
Review
| | |
| --- | --- |
| Rating: | |
| Title: | Conversations with the High Priest of Coosa |
| Author: | Hudson, Charles M. |
| Audience: | General Public |
| Difficulty: | Medium |
| Publisher: | The University of North Carolina Press |
| Published: | 2009 |
| Pages: | 236 |
Hudson's book, although published 20 years ago, remains a foundational and innovative work on Native American Studies. This book defies the boundaries of traditional historical academic writing and engages the audience through creative storytelling. Readers, either scholars or history enthusiasts, will learn from both Hudson's expansive knowledge on the topic and his methodology behind writing this book.
Charles M. Hudson (1932-2013) was Professor of Anthropology and History at the University of Georgia. A leading expert on Native American Studies, especially the American Southeast, he was best known for his work on Hernando de Soto's expeditions in the 1840s. After becoming an established scholar, Hudson experimented with adding more storytelling and narrative to historical research. This resulted in the book Conversations with the High Priest of Coosa, an academic research-historical novel hybrid that proposes a new research methodology that will interest scholars and students of all academic levels.
This book constructs a fictional conversation between the real-life Spanish priest, Domingo de la Anunciación, and a Coosa elder, the Raven. Anunciación arrived at the Coosa chiefdom in the southeast of modern-day United States during the Spanish conquistador Tristán de Luna's 1560 expedition. During the interaction, the Raven explains to Anunciación the religion, culture, society, and worldview of the Coosa community. Anunciación, on the other hand, is a devout Christian, who listens to the Raven's explanation while devising methods to convert the Coosa people to Christianity. Between talks, Anunciación also witnesses some Coosa community rituals and events, such as the preparation of a war party and the posketa, fasting that celebrated the ripening of bread corn. Teresa, a Coosa woman captured by the Spaniards years ago and now serving as an interpreter, provides a third perspective to the interaction.
This book remains relevant after 20 years since its publication.
Hudson crafted the content of the conversation based on actual research into Coosa and the surrounding Native American community culture. The book, like an adventure novel, opens with a fictional letter written by Anunciación about his expectations toward meeting with the Raven. The 14 chapters are written in the form of Anunciación's travel journals. Chapters One to Eleven focus on different mythological stories that build up the Coosa worldview, such as the story of Corned Woman and the Lucky Hunter (Chapter Six) and the Horned Serpent (Chapter Seven). These chapters include long dialogues of the Raven's storytelling. In that sense, this book somewhat resembles The Analects of Confucius or The Republic by Plato. From Chapter Twelve on, the book turns more toward Anunciación's witness of Coosa's common daily practices, like how the Coosa people implement mound-building customs into their lives.
The book's last 20% is Hudson's citations. The book provides the academic sources for most descriptions in his storytelling or the scholarship that helped Hudson to imagine what the Coosa community was like. A commonly referred source is the Bureau of American Ethnology's annual reports. What is most fascinating is that Hudson includes how much of a Raven's dialogue is based on direct quotations from 1) factual academic research; 2) paraphrases of academic research; 3) original adaptation; and 4) Hudson's creation. Some stories that the Raven tells Anunciación are mostly based on factual research – "How Rabbit Stole Otter's Coat" myth in Chapter Four is "70% direct quotation, 25% paraphrase, 5% original. Meanwhile, Chapter Ten's "Sun Chief and Sun Woman" is "15% original adaptation, 85% original." This breakdown helps researchers to understand what parts of Native American communities in the American Southeast still need further research to fill the gaps. Hudson acknowledges that because he could not create a complete Coosa worldview solely on academic research, he had to borrow elements of Creek, Cherokee, Apalachee, Choctaw, and other Native Peoples of North America.
Hudson calls his methodology "a fictionalized ethnography." Although exceptionally researched and containing the advantages of both academic scholarship and creative writing, this book is a milestone in research methodologies but falls short of finding the right audience. Professional readers will mostly skip through Hudson's original creations and look at his citations. The level of engagement is also not at the level of traditional historical novels like those by Joseph Boyden, making finding a wide public reception difficult. But, this book is a pioneer in Native American Studies. Finding shared traits in southeastern Native American communities and using the scholar's imaginative extrapolation to build a complete worldview represents one of the highest levels of uniqueness in historical research. The fictional elements of this book guarantee to lead to debates among professional scholars – and these debates will most likely be insightful ones regarding the methodologies toward studying Native American history – about the functionality of this book. However, at least to a general readership, this book remains relevant after 20 years since its publication.
About the Reviewer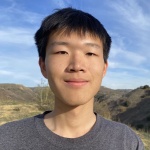 Zhihui Zou is affiliated with Duke University. His research mainly covers American history, the American West, and digital humanities. He is currently World History Encyclopedia's book review editor.