Review
| | |
| --- | --- |
| Rating: | |
| Title: | Irregular Unions: Clandestine Marriage in Early Modern English Literature |
| Author: | Cleland, Katharine |
| Audience: | University |
| Difficulty: | Hard |
| Publisher: | Cornell University Press |
| Published: | 2021 |
| Pages: | 210 |
One would benefit greatly from using this book to complement research conducted on the early modern literary era in England. This book discusses how clandestine marriage related to the conflict between Catholicism and Protestantism at that time. Due to its vocabulary and scholarly tone, "Irregular Unions" suits university faculties and graduate students the best. This book is the first literary history of clandestine marriage in early modern England.
Katharine Cleland's study of clandestine marriage in Irregular Unions: Clandestine Marriage in Early Modern English Literature enhances readers' understanding of such marriage by showing its literary importance. As Cleland argues, the three areas affected by clandestine marriage are 1) the theological: it flouted the rituals in The Book of Common Prayer, undermining England's desire for Protestantism; 2) the political: nobles could threaten Elizabeth I's throne by intermarriage; and 3) the social: it could create indigent single mothers forced to seek support from others. Aimed at professional scholars or graduate students, Cleland's work links the portrayal of clandestine marriage in English literature with the public's mixed attitude toward marriages that evaded societal norms in post-Reformation England.
Cleland includes copious and unique literary analyses of well-known texts.
This book's Introduction sets the historical context of marriage norms and expectations in early modern England and the ways some popular literature of the time depicts marriages. For instance, Cleland discusses the social change from not requiring witnesses at a wedding to expecting witnesses to be present. In Chapter One, Cleland underlines the religious conflict between Catholicism and Protestantism, along with describing the anger of Elizabeth I, a Protestant queen wanting to be her courtiers' unattainable Petrarchan mistress. Chapter Two uses Christopher Marlowe's poem Hero and Leander (1598) to examine the social anxiousness of a man attempting to court a more powerful woman as well as a woman's self-agency, or lack thereof, when forming a socially acceptable marriage.
Chapter Three highlights the expectation for weddings to be public, so witnesses can provide "ocular proof" (84). In Chapters Four and Five, the author discusses William Shakespeare's The Merchant of Venice (1600) and Othello (c. 1603) to see how English social elites view unacceptable marriages, such as cross-cultural households. In addition, the topic of domestic responsibilities and identities during or after marriage is another aspect distinguishing different socioeconomic classes. To the elites, actions like Jessica and Lorenzo's elopement in The Merchant of Venice threaten their social power by integrating people from different racial, economic, and religious backgrounds into the elite or land-owning communities. The passing of Lord Hardwicke's Marriage Act of 1753, which outlaws clandestine marriages, is a result of the English upper class's fear. Cleland also argues that because of racial and religious "otherness" (Othello is an Islamic Moor, despite his alleged Christian conversion), the marriage will fail. The Conclusion visits John Ford's play 'Tis Pity She's a Whore (1633), a play about the romance between two siblings, and wraps up the book by placing the agency that clandestinely wedded couples had and their loss of social acceptance.
Irregular Unions is an interdisciplinary work combining the merits of both historical and literary research. Currently serving as Associate Professor of English at Virginia Tech, Cleland includes copious and unique literary analyses of well-known texts like Edmund Spenser's The Faerie Queene (1590) and multiple William Shakespeare's plays. With its heavy focus on literature, this book could even be titled Shakespearean Trysts. This book also lacks illustrations; besides the cover depicting Othello and Desdemona, the author could have included color plates of more of the literary characters mentioned, such as Hero/Leander or Portia/Shylock, to bring them to life. As a result, this book will benefit both history and literature scholars, and it could be used as an excellent study to bridge the gap between real life and characters in fictional storytelling.
Buy This Book
$19.95
By purchasing books through this website, you support our non-profit organization. World History Encyclopedia receives a small commission for each book sold through our affiliate partners.
About the Reviewer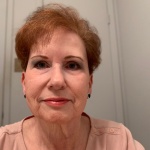 Leaving Montreal, Canada, for Florida in 1970, I graduated with a B.A. in English Lit. in 1973. I moved to Ontario in 1975, then Texas in 1979. I got a Master's double-major in English Lit. and Eur. Hist. in 1988, teaching at HCCS till retiring 2020.