Review
| | |
| --- | --- |
| Rating: | |
| Title: | Caravaggio: A Reference Guide to His Life and Works (Significant Figures in World History) |
| Author: | Zirpolo, Lilian H. |
| Audience: | University |
| Difficulty: | Medium |
| Publisher: | Rowman & Littlefield Publishers |
| Published: | 2023 |
| Pages: | 283 |
Zirpolo provides a thorough encyclopedic guide to the artwork, personal life, and legacy of the Italian painter Caravaggio. The cross-referenced entries are organized alphabetically, and images of Caravaggio's paintings are provided throughout the book. This book would be the most helpful to undergraduate-level students of Italian art history or even artists today who are curious about the past of their discipline. Advanced scholars, however, might be already familiar with the topics covered.
Launched in 2018, Rowman & Littlefield's book series Significant Figures in World History contains academic encyclopedias of famous people in history, ranging from Catherine the Great to Nelson Mandela. These titles all conclude a chronology of the person's life, alphabetical encyclopedia entries, and a bibliography. Lilian H. Zirpolo's contribution to the series, Caravaggio: A Reference Guide to His Life and Works, provides a thorough introduction to Caravaggio's life and the Italian art trend at large, covering both popular and overlooked parts of the influential Italian artist's life. Students of art history who are just starting to conduct academic research would benefit the most from this book. Advanced-level high school art or history classes could also use this book for reference.
Zirpolo's encyclopedia does justice to the Italian artist's complex life & contributions.
Michelangelo Merisi da Caravaggio (1571-1610) was a painter focusing mostly on religious paintings and spent most of his professional career in Rome, creating both independent and works commissioned by the Church. His life spanned only three decades. Yet, Caravaggio's artistic style of combining naturalism with the contrast of brightness influenced many baroque painters like Peter Paul Rubens and Rembrandt. Some of Caravaggio's most notable paintings include Judith Beheading Holofernes (1599), The Calling of Saint Matthew (1600), and The Taking of Christ (1602). Meanwhile, Caravaggio's depiction of Jesus and other important Christian figures in an everyday and mortal fashion, as if they were only common people, brought him into debates. This is because these images contrasted the sacred expectations that people of Caravaggio's time had toward key religious figures. In addition, more controversies came from his personal life of brawling and violence. He was jailed multiple times and had to leave Rome after committing murder in 1606.
It is never easy to describe Caravaggio's many accomplishments and challenges in only one book. Zirpolo's encyclopedia, on the other hand, does justice to the Italian artist's complex life and contributions. This book gives complete coverage of not just Caravaggio the artist but also Caravaggio the young enthusiast, the exile, and the street brawler. Moreover, Zirpolo includes many entries regarding, for instance, Caravaggio's patrons, fellow artists, historical events, and artistic techniques, to contextualize Caravaggio and situate him in the time period where Western art saw a transition away from mannerism.
Each entry about a Caravaggio painting has an image of the work, which is especially helpful with the Italian artist's lesser-known contributions. The bibliography, categorized according to each reading material's subject matter, is accompanied by a review of how academic research on Caravaggio developed over time. The book's introduction acts more like a quick summary of Caravaggio's life and could be used as stand-alone reading material for an introductory-level university art history class.
With themed encyclopedias like this one, it is difficult for readers unfamiliar with Caravaggio or who are not conducting research to use. In other words, Zirpolo's book, and all books in this series, is not designed to be read but to be referenced. Readers will need to know what information they want to learn before opening this book. For a more cohesive read that also discusses more than just Caravaggio's artistic career, a comparable Caravaggio biography is Helen Langdon's Caravaggio: A Life (1998).
Zirpolo has written multiple academic encyclopedias before, including one on Michelangelo that is part of this series. Because of the pricing and specificity of Zirpolo's book, it, along with other books of the series, is designed for a university-level audience and be purchased by libraries. Despite being an encyclopedia, the precise topic choice makes the book's entries section only about 220 pages long. Outside of undergraduate-level students beginning to learn Western art history, the audience range is quite small, and a reader needs to be a true enthusiast for art to enjoy this book.
Buy This Book
$128.00
By purchasing books through this website, you support our non-profit organization.
World History Encyclopedia is an Amazon Associate and earns a commission on qualifying book purchases.
About the Reviewer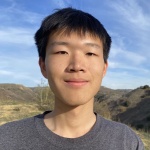 Zhihui Zou is affiliated to Orange County School of the Arts (Santa Ana, California, USA). His research mainly covers American history and the American West. He is currently World History Encyclopedia's book review editor.