Review
| | |
| --- | --- |
| Rating: | |
| Title: | Beyond the Silk Roads (Asian Connections) |
| Author: | Marsden, Magnus |
| Audience: | University |
| Difficulty: | Medium |
| Publisher: | Cambridge University Press |
| Published: | 2021 |
| Pages: | 300 |
This book is a fascinating academic study of informal trade networks and the degree of power and influence they wield on the geopolitical stage. Going beyond the merely doctrinal, Magnus Marsden explores the lifestyles and origins of both traders and the trade networks that they created. A beneficial read for university students, "Beyond the Silk Roads" is an engaging, entertaining, and quite engrossing read.
This is the story of the "informal networks" established and maintained by mobile traders from the modern geographical region of Afghanistan who move goods across Eurasia in the 21st century. Magnus Marsden builds upon the historical and cultural contexts that bridge the gap between Kabul and other manifold places such as China, Turkey, the former Soviet republics, and Saudi Arabia. Beyond the Silk Roads challenges the dominant paradigm in the academic discipline of global geopolitics, which assumes a "top-down" approach and focuses on nation-states as the sole drivers of geopolitics.
Beyond the Silk Roads challenges the dominant paradigm in the academic discipline of global geopolitics.
Demonstrating an interpretation of global geopolitics that is independent of any formal states, this book's posit is that these trade networks comprise a completely different driver of geopolitics by existing on the fringes of larger state-driven international projects. By focusing on how the many highly diverse areas of Eurasia are linked together, Marsden gives credit to mobile merchants, who have been often ignored when studying international relations.
Specifically, Marsden studies the role of historically Afghan traders traveling across Eurasia, the structure and dynamics of the trade networks, and specific economic and geopolitical nodes that are of importance to them. With these research perspectives, Marsden connects these regions' both near and distant histories, and the cultures and the pasts of the people, with global geopolitics. In addition, Marsden helpfully discusses the societal needs in environments where "everyone is an agent," a mentality that probably deserves more attention from other scholars in this field (30).
To showcase how the traders' lives are built on the interlacing matrices of geopolitical movements of the past and the present, this book extensively uses the author's personal experiences in these transitional and transnational spaces. Marsden repeatedly drives home the point that the world in which the traders operate is one of innate mistrust, which requires them to derive convivial and unorthodox responses to circumstantial needs. A traditional and doctrinal study might simply end here, but Marsden goes further to explore how mistrust can be a form of necessary social glue for traders acting between geopolitical junctures. In a mercurial and often unstable environment, having some vigilance might have more benefits than one might think.
The book's diverse features also help to build a deeper understanding of Eurasian trade networks and provide more tools to use this book for research purposes. Besides the seven body chapters, the book is book-ended with maps indicating the various locations discussed and an especially insightful glossary containing translations of pertinent vernaculars. Closing out the volume is a "Note on Fieldwork" that inspired and drove this work, a full and distinctive list of references, and a relatively comprehensive index.
I was quite sad to have reached the end of this fascinating book. Beyond the Silk Roads has buoyed my enthusiasm for other volumes in Cambridge University Press' Asian Connections series, to which this book belongs. Magnus Marsden is Professor of Social Anthropology at the University of Sussex and has done an extensive body of fieldwork in Asia and the Near East. For both scholars and enthusiasts, Marsden's other publications are equally worth reading, especially Living Islam: Muslim Religious Experience in Pakistan's North-West Frontier (2005). He is a researcher who can balance a coherent narrative, a variety of geopolitical facts, and dedicated scholarship to create a compelling read. Marsden makes certain that readers never lose their focus on the subject at hand amid the plethora of details. Mainly aimed at students of the Middle East and Central Asia, this book is a deft and informed guide to the economic cultures, politics, and histories of these regions.
Buy This Book
$85.42
By purchasing books through this website, you support our non-profit organization. World History Encyclopedia receives a small commission for each book sold through our affiliate partners.
About the Reviewer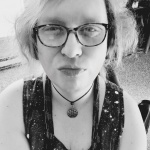 Gwendolyn Harper (She/Hers) is an activist, artist, performer, and publisher. She is the author of numerous works of poetry, creative non-fiction, erotica, social criticism, Fantasy & Science Fiction.