Server Costs Fundraiser 2023
Running a website with millions of readers every month is expensive. Not only do we pay for our servers, but also for related services such as our content delivery network, Google Workspace, email, and much more. We would much rather spend this money on producing more free history content for the world. Thank you for your help!
Review
| | |
| --- | --- |
| Rating: | |
| Title: | People of the Ecotone: Environment and Indigenous Power at the Center of Early America (Weyerhaeuser Environmental Books) |
| Author: | Morrissey, Robert Michael |
| Audience: | University |
| Difficulty: | Hard |
| Publisher: | University of Washington Press |
| Published: | 2022 |
| Pages: | 294 |
Using an environment-history-philosophy hybrid approach, "People of the Ecotone" studies the relationships between Native American communities and the natural environment they lived in before the mid-18th century. This book avoids the Eurocentric viewpoint that a lot of past research on indigenous American communities has. Recommended to historians or university history students, the general audience would need prior knowledge about the topic to enjoy this book.
A stereotype in past research toward Native American history is that Native American communities had simple and primitive cultures and were mostly 'reactors' to European colonialism. Robert Michael Morrissey, in People of the Ecotone: Environment and Indigenous Power at the Center of Early America, defies this obsolete research approach and puts the indigenous communities at the center of his work. He connects North America's century-long environmental changes with the cultures, conflicts, and trade relationships of the communities around the Illinois River Valley, focusing especially on the Illinois, Meskwaki, and Myaamia. Zeroing in on how bison hunting significantly influenced these communities' histories from the 13th century to the Fox Wars, Morrissey attempts, and succeeds, at drawing a historical map of human-nonhuman interactions that reflects the complexity of Native American cultures.
Perhaps Morrissey's book will encourage further collaboration between theoretical
philosophy
& history.
Morrissey bases his research method on two philosophers: Jane Bennett, author of Vibrant Matter: A Political Ecology of Things (2010), and Bruno Latour, known for his work on actor-network theory. They represent a recent philosophical theory called new materialism. New materialism is a modern philosophical theory that rejects fixed structures or dualities between the human and the nonhuman and pays special attention to the contribution of matters and materials to events. New materialist terminologies like 'entanglement,' 'dynamics,' and 'collectif' are often used in this book. Morrissey does not use intensive philosophical discussions but still clearly conveys the benefits that a new materialist perspective can give to his audience. Perhaps Morrissey's book will encourage further collaboration between theoretical philosophy and history. With this refreshing environment-history-philosophy hybrid approach, readers can reflect on how much autonomy human communities have had, or have not had, throughout history when actors like bison, climate, plants, and other non-human entities were in play.
The first half of the book (up to and including Chapter Four) starts with Morrissey's analogy of 'shoreline' which describes how the ecotone is where two or more types of environmental traits meet and entangle. Then, putting bison in the spotlight, Morrissey looks at in what ways bisons shaped the Illinois-region people's running skills (used to catch up with bison) and how the communities divided up the labor of processing hunted bison.
From Chapter Five to the end, Morrissey brings in the early French traders' perspective. As the European traders wanted bison hides, the Illinois region communities directed some of their bison-hunting games to the French. Moreover, Morrissey shows the increasing tension between different Illinois-region communities and some communities to the East amid a growing need for bison due to trading and increasing population.
It is hard to not notice how Morrissey centers the majority of the book around his analysis of 17th- and 18th-centuries European, especially French, travelers' accounts, for example, Robert Cavelier La Salle and Nicolas Perrot. This makes some of Morrissey's conclusions on Native American cultures sound more like new interpretations of the French accounts. Yet, this issue should not turn a potential reader away from this book.
While Morrissey tries to balance environmental studies, history, and philosophy, this book is still aimed mostly at historians and university-level history students. This book is an excellent complementary reading material for a university's upper-level history class. Readers from environmental studies or related scientific disciplines might demand more quantitative evidence, and readers of philosophy will only be presented with a scratch on the surface of new materialism.
Morrissey, who is Professor of History at the University of Illinois, Urbana-Champaign, provides helpful maps and images of the Illinois region and culture followed by an extensive bibliography of primary and secondary sources. People of the Ecotone is a highly recommended cross-disciplinary contribution to the scholarship of the American Midwest.
Buy This Book
$35.73
free shipping worldwide
$30.00
plus shipping
By purchasing books through this website, you support our non-profit organization. World History Encyclopedia receives a small commission for each book sold through our affiliate partners.
About the Reviewer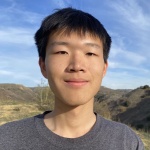 Zhihui Zou is affiliated to Orange County School of the Arts (Santa Ana, California, USA). His research mainly covers American history and the American West. He is currently World History Encyclopedia's book review editor.