Server Costs Fundraiser 2023
Running a website with millions of readers every month is expensive. Not only do we pay for our servers, but also for related services such as our content delivery network, Google Workspace, email, and much more. We would much rather spend this money on producing more free history content for the world. Thank you for your help!
Review
| | |
| --- | --- |
| Rating: | |
| Title: | Cleopatra: Her History, Her Myth (Ancient Lives) |
| Author: | Prose, Francine |
| Audience: | General Public |
| Difficulty: | Easy |
| Publisher: | Yale University Press |
| Published: | 2022 |
| Pages: | 208 |
This book is ostensibly about the life of the Egyptian queen, but its most insightful chapters are those about her afterlife. Intended for a general audience, this book examines the mythos surrounding Cleopatra's life. Academics and hardcore history buffs will not find much new information here, but it is a suitable introduction for students or enthusiasts. The book's comprehensive bibliography and other resources make it helpful to readers unfamiliar with the topic.
Francine Prose's Cleopatra: Her History, Her Myth is divided into two sections, one focusing on her life and the other on her reception in art. The author draws on all the usual sources to complete the puzzle of Cleopatra's eventful reign, allowing readers to view the blank spaces where pieces of the historical record are missing.
The first six chapters separate the facts from the myths about Cleopatra. Prose's Cleopatra is a "city planner, military strategist, diplomat, linguist," not to mention the ruler of Egypt. An outline of the Ptolemaic dynasty's history provides context for her reign. To readers unfamiliar with Ptolemaic Egypt, this historical overview is an essential primer for what follows.
What distinguishes this book from its predecessors is the author's efficient and persuasive
writing
style.
While enjoyable, these chapters are not without flaws. Prose's background is in literature, not ancient history, and occasional problems crop up. Despite an emphasis on tackling myths, some anecdotes are repeated uncritically from ancient sources while others are scrutinized. At times, Prose flattens the layers of cultural chauvinism in the ancient Mediterranean into sweeping statements about racial divides that did not quite exist. These issues are relatively minor weaknesses in an otherwise strong narrative.
The final three chapters concern Cleopatra's portrayal in art and media. The book illuminates how misogyny and orientalism mutated historical facts over time, creating a popular image of Cleopatra that is almost entirely divorced from reality. In the Western canon, she is almost universally portrayed as an exotic temptress who brought about the downfall of great men. Prose examines a broad array of material stretching from the 1st century to the 20th century and from Shakespeare to paintings. If studies of Cleopatra's life have little new to offer, there is still plenty of fertile ground in millennia of legend.
It is perhaps unsurprising that someone as enigmatic as Cleopatra would accrue such a deep mythology. It seems equally inevitable that legions of writers would step up to defeat her myth. Michel Chauveau's Cleopatra: Beyond the Myth (1998) and Stacy Schiff's Cleopatra: A Life (2010) deserve honourable mentions in this category. What distinguishes this book from its predecessors is the author's efficient and persuasive writing style. Prose's prose is, predictably, beautiful. The urban Mediterranean, which forms the background for much of the narrative, is compellingly described. The author's acerbic deconstruction of harmful tropes further adds to the book's distinctive tone.
One is left disappointed that Prose ends her journey through historical media in 1963, as recent years have produced many transformative interpretations of Cleopatra. The book's attempt to dispel modern myths would be even more effective if it had tackled the television shows, films, and video games that younger audiences are most familiar with. No acknowledgment is given to non-Western perspectives, with Egyptian sources abandoned as soon as Cleopatra dies. Including even a cursory analysis of Middle Eastern sources would have helped this book to stand out from other similar titles.
A map of Cleopatra's domains at the height of her power opens the book. Also included is a very useful bibliography listing both ancient and modern sources. A chronology, a genealogy of the Ptolemaic dynasty, and a glossary of unfamiliar terms round out the list of resources. Overall, the book is a worthwhile excursion for readers interested in Cleopatra or the historical attitudes toward women in power.
Buy This Book
$27.44
free shipping worldwide
$21.49
plus shipping
By purchasing books through this website, you support our non-profit organization. World History Encyclopedia receives a small commission for each book sold through our affiliate partners.
About the Reviewer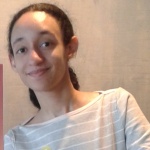 Arienne King is a student and freelance writer with a passion for history, archaeology, and digital media. She runs the blog Muses & Mayhem and is the Media Editor for Ancient History Encyclopedia.
Cite This Work
APA Style
King, A. (2023, February 20). Cleopatra: Her History, Her Myth. World History Encyclopedia. Retrieved from https://www.worldhistory.org/review/337/cleopatra-her-history-her-myth/
Chicago Style
King, Arienne. "Cleopatra: Her History, Her Myth." World History Encyclopedia. Last modified February 20, 2023. https://www.worldhistory.org/review/337/cleopatra-her-history-her-myth/.