Review
| | |
| --- | --- |
| Rating: | |
| Title: | The Currency of Empire: Money and Power in Seventeenth-Century English America |
| Author: | Barth, Jonathan |
| Audience: | University |
| Difficulty: | Medium |
| Publisher: | Cornell University Press |
| Published: | 2021 |
| Pages: | 387 |
Historian Jonathan Barth shares new and comprehensive research on England's imperial policies and the colonists' responses to them during the first 100 years of the empire between the 1600s and the 1700s. Previously complicated and misunderstood, Barth makes clear to college students, advanced high school students, and general readers that colonists acquiesced to England's economic regulations as long as they had a representative government and intercolonial trade.
Jonathan Barth argues that England expanded its empire overseas throughout the 1600s in order to collect precious metals and wealth. Barth's thesis is that colonists tolerated economic subordination to England as long as they had political rights. His book, The Currency of Empire: Money and Power in Seventeenth-Century English America, succeeds in providing a new perspective through trade and currency that explains the economic and political tensions between the English Crown and the colonists in the Americas. Barth is Assistant Professor of History at Arizona State University and capitalizes on his extensive research in economics and politics in early modern American and British history. This book relies upon primary sources throughout, including publications from Enlightenment-era thinkers, colonial and imperial officials' correspondence, and colonial public records. Barth also cites secondary sources from economists and historians.
Through his clarity, sources, and evidence, college students would find Barth's work informative and convincing.
As a result of the depth and scope of his study, Barth connects with college students researching pre-revolutionary American History, imperial relations, or colonial economies. Through his clarity, sources, and evidence, college students would find Barth's work informative and convincing. Interested general readers and advanced high school students would also find Barth's work compelling. This book makes clear that England developed a mercantilist empire that relied upon its colonies to import raw materials - such as tobacco, sugarcane, and timber - to manufacture them and then re-export those goods to other European nations in exchange for gold and silver. To prevent the American colonists from secretly trading with French, Dutch, or Spanish merchants for better prices, both the English Crown and Parliament regulated colonial trade through the Navigation Acts of 1660. Barth dismantles the myth that the Glorious Revolution of 1688 returned economic freedom to the colonists. Rather, King William and Queen Mary strengthened trade regulations and increased taxes but won over the colonists by returning political representation to their colonial governments. In addition, this book offers insights into the economic differences between the New England, Chesapeake, and Caribbean colonies.
Barth organizes his work into nine chronological chapters. While Chapter One focuses on England's desire to expand overseas in order to gain gold and silver, Chapter Two chronicles the Jamestown, Plymouth, and Massachusetts Bay colonies from 1607 to 1639. Chapter Three explains the coin shortages and growing Dutch trade in North America during the English Civil War and Cromwellian Era from 1640 to 1659. Chapter Four details England's attempts to limit smuggling, the colonists' use of "country pay" for transactions, and pirates' relationship to coins in the colonies. Chapter Five highlights the tensions between the colonists and the English Crown between 1660 and 1674 when the colonists prioritized their profits rather than England's mercantilist agenda. Chapters Six and Seven showcase England's desires to regain economic and political control over the colonies through coercion and centralization in the next decade. Chapter Eight focuses on the removal and return of representative government from the colonies during the Glorious Revolution between 1685 to 1689. Chapter Nine chronicles the colonists' acquiescence to England's mercantilist system in exchange for relaxed policies on intercolonial trade and a return to a representative government under a Protestant monarchy after 1689 and into the 1700s.
Barth organizes his endnotes by chapter and his index in alphabetical order to allow researchers to easily locate sources and key terms. He also includes seven images of coins or paper currency with captions. Barth provides an unbiased account of the English and colonist perspectives in the 17th and early 18th centuries. This book fills the gap in the historiography regarding the colonists' acquiescence and resistance to England before the American Revolution in the 1760s.
Buy This Book
$0.00
plus shipping
By purchasing books through this website, you support our non-profit organization. World History Encyclopedia receives a small commission for each book sold through our affiliate partners.
About the Reviewer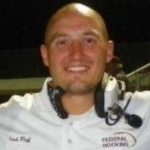 I am an American History teacher and historian. I am an avid reader and write book reviews from leading historians. While I am interested in all subfields of American History, I am most intrigued by the American Civil War and the Cold War Era.