Server Costs Fundraiser 2023
Running a website with millions of readers every month is expensive. Not only do we pay for our servers, but also for related services such as our content delivery network, Google Workspace, email, and much more. We would much rather spend this money on producing more free history content for the world. Thank you for your help!
Review
| | |
| --- | --- |
| Rating: | |
| Title: | Empress: The Astonishing Reign of Nur Jahan |
| Author: | Lal, Ruby |
| Audience: | General Public |
| Difficulty: | Easy |
| Publisher: | W. W. Norton & Company |
| Published: | 2020 |
| Pages: | 336 |
This book provides an important new look into the Mughal court during the 17th century and the great political and social influences of Nur Jahan, the most powerful empress during the Mughal Empire. In this biographical narrative, Ruby Lal provides a feminist perspective that is still largely missing in the scholarship on Southeast Asian history. Readers interested in both history and gender studies will find this book enjoyable.
The story of the Mughal Empire is a fascinating one. It has most of the historical elements that one might expect out of an empire: powerful male rulers, wars of succession, magnificent buildings, conflicts between religious and non-religious beliefs, and a plethora of secondary research that examines this empire's artistic or scientific advancements. Yet, the one woman who came close to gaining power and being a sovereign ruler in this empire is often overlooked in these accounts. Ruby Lal, in her book Empress: The Astonishing Reign of Nur Jahan, goes beyond the Mughal empress's more well-known "love" stories with Jahangir and comprehensively examines the exceptionally talented, intelligent, and wise Mughal ruler Nur Jahan (1577 - 1645 CE). Many accounts have attributed her eventual political power to her marriage to Jahangir (1569 - 1627 CE), the fourth Mughal emperor, but, as Lal shows, her political career included much more than her marriage.
Many times, Lal's broad and inclusive approach toward Nur Jahan gives the book a cinematic mood that makes it very approachable.
The author presents the trajectory of Nur Jahan's life in the form of an engagingly written narrative story starting from her birth outside present-day Kandahar, Afghanistan when her name was still Mihr us-Nisa to how she eventually became the most popular queen of Mughal India. The author also extensively discusses the sociocultural milieu of India during the 17th century, including the royal households, harems, battles, and the relationships among all the major social and political figures in Mughal Empire's history.
Lal borrows a large number of primary sources to both create a three-dimensional portrayal of Nur Jahan and critique these primary sources' overtly patriarchal tone. For instance, Jahangirnama is an important primary document because it was written by Emperor Jahangir himself as an autobiography. Jahangir mentioned Nur Jahan several times to praise her talents, particularly her hunting skills, and the personal interactions between the emperor and Nur Jahan. Other primary sources that Lal uses in bringing the story of Nur Jahan to light are Iqbal nama-i Jahangiri by Mu'tamad Khan, Farid Bhakkari's compilation of non-official accounts titled Dhakhiratul-khawanin, the work of the court historian Muhammad Hadi in the 18th century, the poetry of Mulla Kami Shirazi, and many others. Lal also references the legends made popular by the books of Khafi Khan (c. 1664 - 1732 CE) and Alexander Dow (1735 - 1779 CE) as well as the paintings, coins, and edicts of Nur Jahan.
When referring to more contemporary writings on Nur Jahan, Lal points out how the Mughal empress has been portrayed as cunning and conniving. To counter these depictions, Lal focuses the book's narrative on Nur Jahan's administrative skills, political acumen, intelligence, and expertise in hunting. Many times, Lal's broad and inclusive approach toward Nur Jahan gives the book a cinematic mood that makes it very approachable. In addition, the images of Nur Jahan in the book elevates the reading experience. For example, in one visual, the empress is shown holding a musket and presenting her confident posture in the predominantly male field of politics.
Nur Jahan fell out of power and popularity quickly as Shah Jahan, the next Mughal emperor, frantically tried to erase her from public memory. Ruby Lal carefully reconstructs the Mughal empress's legacy in this book to ensure this once-powerful leader is not forgotten or presented stereotypically. Above all, Lal notices how Nur Jahan's legacy was carried on by Jahanara, the daughter of Shah Jahan and an influential woman herself, who was a witness to Nur Jahan's rule. By presenting this additional information, Lal indicates directions for further research into the many royal figures in the Mughal Empire.
This book is an insightful take on the social history of the Mughal Empire that will interest readers with a passion for both Indian history and gender studies. Ruby Lal is currently Professor of South Asian Studies at Emory University in Atlanta, Georgia, USA. This book was a Finalist in History for the Los Angeles Times Book Prize in 2018. Lal has previously written many titles in this field, and one of her other influential books is Coming of Age in Nineteenth Century India: The Girl-Child and the Art of Playfulness (2013).
Buy This Book
$20.74
free shipping worldwide
$17.81
plus shipping
By purchasing books through this website, you support our non-profit organization. World History Encyclopedia receives a small commission for each book sold through our affiliate partners.
About the Reviewer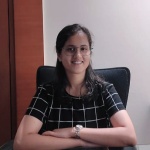 Sneha has done her Bachelor's in history and is pursuing her Masters in Archaeology. She is an avid reader and loves to write. She is also interested in mythology and is passionate about medieval history.