Review
| | |
| --- | --- |
| Rating: | |
| Title: | Origin Story: A Big History of Everything |
| Author: | Christian, David |
| Audience: | General Public |
| Difficulty: | Easy |
| Publisher: | Little, Brown Spark |
| Published: | 2018 |
| Pages: | 368 |
In this book, David Christian, who founded the discipline of Big History, presents his three-decade-long work in establishing a history discipline that examines the past since the Big Bang. By dividing our universe's 13.7 billion years of age into eight thresholds, Christian hopes to derive a historical narrative that all humans today can relate to. Engagingly written with thought-provoking insights toward how to view our past, this book will satisfy both scholars and history enthusiasts.
Every culture, religion, and community has its narrative of how this world originated. This narrative tells the people in that community why our landscapes look the way they are, why we have different seasons, why the sky rains, and, more importantly, how we humans came to be. Without an explanation of what makes us us, one is vulnerable to feelings of misery and hopelessness. History has been used by people since the beginning of civilization as a tool telling us that we are meaningful beings. This is why every country and community focuses greatly on unifying one narrative – or one history – to be taught to their youngsters.
By expanding history's range to 13.7 billion years, the age of the universe, David Christian makes history truly interdisciplinary.
In 1989, David Christian, Distinguished Professor of History at Macquarie University, recognized a division in modern academia. Different disciplines, such as physics, philosophy, literature, and chemistry, rarely have conversations with each other. This makes it difficult for humanity as a whole to share a common origin narrative. After all, the common goal for both scientists and artists is to better serve humanity. To unite seemingly unrelated disciplines, David Christian developed a new history subject called "Big History." Big History examines the origin of humanity not from the perspective of conventional historical studies, where history begins at the start of civilization, but from the Big Bang.
By expanding history's range to 13.7 billion years, the age of the universe, David Christian makes history truly interdisciplinary. He borrows, for example, concepts of physics and chemistry to describe the beginning of the universe, concepts of biology and geology to describe Earth's 4.5 billion years of age, and concepts of agriculture and industry to describe humans' deeds within the now comparatively insignificant few thousand years.
In Origin Story: A Big History of Everything, Christian compiles the finest of his ideas gained from teaching Big History in the past 30 years. The book's 12 chapters examine the eight thresholds Christian proposes that divide 13.7 billion years of Big History:
Threshold One: The Big Bang
Threshold Two: The first star
Threshold Three: The forming of new chemical elements
Threshold Four: The Forming of our sun and solar system
Threshold Five: Earliest life on Earth
Threshold Six: Humans' collective learning
Threshold Seven: Beginning of agriculture
Threshold Eight: Modern revolution
Although it might seem like Christian will only talk about physics and evolutionary biology for the majority of this book, his study is centered around human perspectives shown through archaeological and historical artifacts. For example, he studies the universe's origin – Threshold One – by blending ancient Indian, Australian Aboriginal, and other mythological tales with modern scientific findings. In Threshold Four, Christian makes the geology and formation of Earth insightful by looking at the historical development of scientific and geological ideas. At no point throughout the book does the author turn it into a pure physics or chemistry lecture. He stays true to the intention that, since this book is about humanity's origin, it will be told using the backdrop of humanities disciplines. This means discussions on Isaac Newton are masterfully turned into a history of science seminar, and questions regarding the early human civilizations and religions are put in comparison to the fast technological growth of the 19th century.
Although the book does not have many images besides two timelines of Big History, it has a glossary at the end for all technical terms from many disciplines that Big History uses. David Christian's writing is highly engaging, making sure that both specialists and enthusiasts could understand his revolutionary history approach. Origin Story transforms history from an academic discipline into a mindset. This mindset allows us to feel humble, grateful, and simultaneously proud to be humans.
In 2011, David Christian co-founded the Big History Project with Bill Gates, and this project provides free online lectures on Big History and has brought this discipline into many high schools and universities.
Buy This Book
$69.33
free shipping worldwide
$24.00
plus shipping
By purchasing books through this website, you support our non-profit organization. World History Encyclopedia receives a small commission for each book sold through our affiliate partners.
About the Reviewer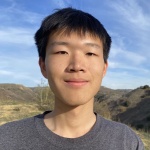 Zhihui Zou is affiliated to Orange County School of the Arts (Santa Ana, California, USA). His research mainly covers American history and the American West. He is currently World History Encyclopedia's book review editor.