Server Costs Fundraiser 2023
Running a website with millions of readers every month is expensive. Not only do we pay for our servers, but also for related services such as our content delivery network, Google Workspace, email, and much more. We would much rather spend this money on producing more free history content for the world. Thank you for your help!
Review
| | |
| --- | --- |
| Rating: | |
| Title: | The Story of Tutankhamun: An Intimate Life of the Boy who Became King |
| Author: | Shaw, Garry J. |
| Audience: | General Public |
| Difficulty: | Easy |
| Publisher: | Yale University Press |
| Published: | 2023 |
| Pages: | 208 |
"The Story of Tutankhamun" written by egyptologist Garry J. Shaw is an accessible and up-to-date biography of the boy king Tutankhamun. Spanning from his birth to the display of his burial goods in the twenty-first century, Shaw covers the entire life and afterlife of Tutankhamun using the most recent scholarship. With colour images and the retelling of Tutankhamun's life in a narrative style, this book is an accessible and well-written book for scholars and egyptology lovers alike.
The Story of Tutankhamun by egyptologist Garry J. Shaw is a brilliantly written new biography of the boy king, spanning from his birth and early life under his father Akhenaten's new religious regime, all the way up to his death and the discovery and subsequent treatment of his mummy and burial goods in the 21st century. This is truly a wonderful addition to the centenary celebration of the discovery of Tutankhamun's tomb in 1922 by Howard Carter and Lord Carnarvon.
Garry Shaw has done a remarkable job synthesising everything we know and do not know about Tutankhamun and created a compelling narrative-style breakdown of his life.
The Story of Tutankhamun undertakes a monumental challenge of synthesising everything that we do and do not know about Tutankhamun and displaying that information in a digestible manner that readers of all knowledge levels could not only understand, but enjoy. Shaw's book utilises the most recent scholarship and scientific data to construct a hypothetical narrative of the boy king's life, which I absolutely adored. Shaw draws on archaeological evidence, images, texts, and all sorts of available data and research to reconstruct Tutankhamun's life beginning in Amarna under pharaoh Akhenaten. Egypt under this particular pharaoh was radically different as Akhenaten raised the sun disk the 'Aten' as the supreme deity of the region. He closed the temples and moved the capital of Egypt to Akhenaten (known today as Tell-el-Amarna). So, Tutankhamun was probably born in Amarna and was definitely born into a unique and radical time in ancient Egypt's history. Shaw introduces us to how Tutankhamun's early life may have looked, and then he goes on to give a really intimate look into just how difficult it would have been for the young boy (because he really was only a boy when he became pharaoh) to navigate his years as king of Egypt.
Shaw then basically reconstructs the rest of Tutankhamun's life and the important things he undertook during his very short reign, and he does this by including as many of the artefacts found in the young king's burial as possible. There is something deeply intimate about reconstructing the life of a boy who died over 3,000 years ago using artefacts that he would have owned, touched, used, and were deemed important enough to be buried with him to take to the next life.
Shaw does not finish his book at the death of Tutankhamun but goes on to describe ancient Egypt after his death and the following destruction of his name and image by his successors. Then, he moves thousands of years into the future to the incredible discovery of the tomb and the mummy. I loved reading about the steps involved not only in the initial discovery and why it took so long to be found, but also the arduous and somewhat destructive process it was cataloguing and emptying the tomb.
This new biography of the young king does not necessarily add any new information to the wealth of knowledge of Tutankhamun, but that is not the point. Garry Shaw has done a remarkable job synthesising everything we know and do not know about Tutankhamun and created a compelling narrative-style breakdown of his life. This book is a wonderful place for those who are new to Tutankhamun to learn about not only what was found, but how it may have been used during the king's life with all of the recent scholarships to back it up, not to mention the book's stunning colour photos of artefacts and historical images that just add to the tale.

Thank you to Yale University Press for providing an advance uncorrected bound proof and a finished copy for review. This book review was originally published on Kell-Read.
Buy This Book
$22.82
free shipping worldwide
$19.91
plus shipping
By purchasing books through this website, you support our non-profit organization. World History Encyclopedia receives a small commission for each book sold through our affiliate partners.
About the Reviewer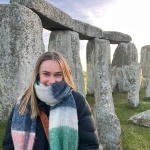 Kelly is a graduate from Monash University who has completed her BA (Honours) in Ancient History and Archaeology, focussing on iconography and status in Pylos burials. She has a passion for mythology and the Aegean Bronze Age.