Review
| | |
| --- | --- |
| Title: | The Pharaoh: Life at Court and On Campaign |
| Author: | Shaw, Garry J. |
| Publisher: | Thames & Hudson |
| Published: | 2012 |
| Pages: | 224 |
The Pharaoh: Life at Court and on Campaign is the latest publication from the British Egyptologist, Dr. Garry J. Shaw (2012). Shaw is a writer and editor for the magazine, Al-Rawi: Egypt's Heritage Review, and is an instructor at the Egypt Exploration Society, London. Shaw's new book examines the multifarious roles that the ancient Egyptian pharaoh played across time and space. Absorbing, highly entertaining, and filled with fascinating insights and intriguing facts about everything from the royal wardrobe to the religious rituals, The Pharaoh dissolves the ancient public persona, revealing something intimate and yet still accessible.
In eight chapters, Shaw outlines the Pharaoh's experience; from birth until death, the pharaoh was upheld as a warrior, priest, statesman, and judge. Beginning with an evaluation of the evolution and ideology of ancient Egyptian kingship during the Naqada Period (c. 4400–3000 BCE), Shaw presents a series of well-written chapters touching upon the importance of royal ceremony, the daily life and activities of a pharaoh, religious and military obligations, and the pharaonic imprint on royal cities like Thebes, Memphis, and Pi-Ramesses. The authoritative narration of facts and figures is brought to life with 234 illustrations—172 in color—in addition to quotations from lively, contemporary sources.
Shaw excels in detailing the "human" element. Boxed features with titles like "Pharaonic Pets" and "The Royal Titulary," bring unique subject matter to the fore without disrupting the flow of narrative. Although the Egyptian vision of kingship was complex and certainly nuanced, the reader is never lost nor distracted.
The Pharaoh also contains helpful annexes: succinct biographies of the most important pharaohs; a further reading list of primary and secondary source documents; a listing of quotations from ancient sources; and a complete listing of illustrations. Covering almost 5,000 years of history in only 224 pages, Shaw's work is simultaneously immense and brief. It will, however, not leave you disappointed.
Published by Thames & Hudson in the United Kingdom and W.W. Norton in the USA and Canada.
Buy This Book
$49.95
plus shipping
By purchasing books through this website, you support our non-profit organization. World History Encyclopedia receives a small commission for each book sold through our affiliate partners.
About the Reviewer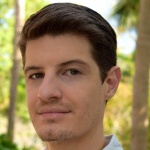 James is a writer and former Professor of History. He holds an MA in World History with a particular interest in cross-cultural exchange and world history. He is a co-founder of World History Encyclopedia and formerly was its Communications Director.
Cite This Work
Chicago Style
Wiener, James Blake. "The Pharaoh: Life at Court and on Campaign." World History Encyclopedia. Last modified February 13, 2013. https://www.worldhistory.org/review/28/the-pharaoh-life-at-court-and-on-campaign/.