Server Costs Fundraiser 2023
Running a website with millions of readers every month is expensive. Not only do we pay for our servers, but also for related services such as our content delivery network, Google Workspace, email, and much more. We would much rather spend this money on producing more free history content for the world. Thank you for your help!
Review
| | |
| --- | --- |
| Rating: | |
| Title: | The Territories of Science and Religion |
| Author: | Harrison, Peter |
| Audience: | University |
| Difficulty: | Hard |
| Publisher: | University of Chicago Press |
| Published: | 2017 |
| Pages: | 300 |
Peter Harrison traces the popular history of the science vs. religion conflict in "The Territories of Science and Religion." His comprehensive research into historical usages of the two terms uproots many modern myths regarding this age-old conflict. The vast amount of primary sources he borrows and the corrections he proposes to well-known tropes make the book suitable for emerging scholars in the history of science or intellectual history.
In modern popular culture, the long war between science and religion is an exciting history of the Western civilization if not the whole world. Scientists battling priests or religious leaders over how the world was created dominate our perception when seeing the words 'science' and 'religion' side by side. Peter Harrison, a professor at the University of Queensland and an Australian Laureate Fellow, debunks this myth in his book The Territories of Science and Religion. Based on Harrison's 2011 Gifford Lecture at the University of Edinburgh, this book outlines the histories of 'science' (scientia) and 'religion' (religio) in Europe. Harrison also disperses presentism – an anachronistic study of history using modern perspectives to analyze the past – in European religious studies.
Harrison is familiar with the problem of presentism in his field after his research on how the Bible was interpreted amid scientific developments. In this book, he argues that science and religion had completely different meanings in Europe between ancient Greece and the Enlightenment. The first two chapters posit that, in ancient Europe and during the Middle Ages, 'natural philosophy' and 'theology' were more suitable terms to describe the people's beliefs than 'science' and 'religion'. By 'religion', Harrison mainly refers to Christianity. The emergence of Christianity met with the ancient Greek and Roman philosophy based on the ideas of Aristotle, Plato, and other thinkers. Despite how modernity dramatizes this meeting, Christianity and Greek philosophy did not bloodily fight over the originality of the world right away. Instead, this meeting was a debate over the internal: how one could achieve self-transformation, intellectual maturity, and moral achievements.
The Renaissance and Enlightenment saw an epistemological transformation in natural philosophy and theology that gave them new titles of science and religion. These new titles govern ideas external to one's self-development, ideas such as the origins of the world or the causes behind natural disasters.
Harrison uses thought-provoking data to draw out science's & religion's transformation from internal actualization to systematic worldviews.
In the latter three chapters, Harrison uses thought-provoking data to draw out science's and religion's overlooked transformation from one's internal actualization to external and systematic worldviews. Harrison emphasizes the usage of articles (such as "the") in historical writings. The terms "Christian religion" and "the Christian religion", although only one word apart, have a significant connotation difference. Adding an article makes a belief – Christianity, in this case – more exclusive, external, and systematic. Harrison's data analysis reflects a surge of "the Christian religion" appearances in texts from the 1630s and onward accompanied by a decline of "Christian religion."
A good way to study deeper into Harrison's field is to directly read the primary sources he cites, especially those by Thomas Aquinas, René Descartes, and Francis Bacon. The book provides an extensive bibliography of historical writings and links these thinkers together through their shared connection with the history of ever-evolving definitions of science and religion.
Harrison's writing, with its blending of literary analysis and statistical research, is a beneficial introductory text for aspiring scholars in European religious history. The book's indirect criticism toward presentism also makes it a challenging but rewarding read for the general public.
Buy This Book
$28.00
plus shipping
By purchasing books through this website, you support our non-profit organization. World History Encyclopedia receives a small commission for each book sold through our affiliate partners.
About the Reviewer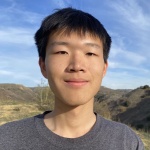 Zhihui Zou is affiliated to Orange County School of the Arts (Santa Ana, California, USA). His research mainly covers American history and the American West. He is currently World History Encyclopedia's book review editor.
Cite This Work
Chicago Style
Zou, Zhihui. "The Territories of Science and Religion." World History Encyclopedia. Last modified September 05, 2022. https://www.worldhistory.org/review/273/the-territories-of-science-and-religion/.