Review
| | |
| --- | --- |
| Rating: | |
| Title: | Queens of Jerusalem: The Women Who Dared to Rule |
| Author: | Pangonis, Katherine |
| Audience: | General Public |
| Difficulty: | Medium |
| Publisher: | Pegasus Books |
| Published: | 2022 |
| Pages: | 272 |
Queens of Jerusalem: The Women Who Dared To Rule by Katherine Pangonis successfully brings the queens, princesses, and countesses of the medieval Middle East to the forefront. Discussing the concept of authority versus power, Pangonis begins with the coronation of Queen Morphia of Jerusalem and details the lives of the ruling women of Outremer until Saladin's conquest of Jerusalem in 1187. This book is both well-written and entertaining and is a must-read for all medieval history lovers.
Queens of Jerusalem: The Women Who Dared To Rule by Katherine Pangonis is a non-fiction book focussed on the lives of the royal women who ruled in the medieval Middle East (or Outremer) from 1099 to Saladin's conquest of Jerusalem in 1187. These women have been consistently overshadowed by the kings and leaders of the crusades, and this book strives to change that. By putting the Queens of Jerusalem, the Princesses of Antioch, and the Countesses of Tripoli and Edessa to the fore, readers not only get a brand new look into the history of Outremer during the early crusades but they are also reminded that women were present and active during this time in history.
They have been remembered as the wives, mothers, daughters and sisters of powerful men, not as autonomous individuals and active leaders with their own political agency. (22)
Pangonis begins with Morphia of Melitene, Queen of Jerusalem and mother of four more influential women in Outremer history – Queen Melisende of Jerusalem, Princess Alice of Antioch, Countess Hodierna of Tripoli, and Abbess Yvette of Bethany – and describes the lives, events, and obstacles overcome by all of these women and their daughters, nieces, and step-daughters, including Princess Constance of Antioch, Agnes of Courtenay, and Queen Sibylla of Jerusalem, among others. Of course, Pangonis has not failed to include probably the best-known queen during this time period, and that is Eleanor of Aquitaine (1122-1204). Although Eleanor of Aquitaine was not a ruling woman of Outremer but instead Queen of France, and then Queen of England, Pangonis makes a very convincing argument that Eleanor's time with her husband during the Second Crusade in Outremer affected her in later life and shaped her into the woman she has been remembered as.
William of
Tyre
began the trend of excluding the women of Jerusalem from the records, but this book works tirelessly to undo his shortsightedness.
Pangonis' writing style is accessible, entertaining, and clear. At times, I forgot I was reading a non-fiction account of real people, such is Pangonis' talent at recounting the lives of these women. Often embroiled in scandal, the lives of the elite of Outremer read like a medieval sitcom. It is equally surprising (given how interesting these women were) and unsurprising (given the time period in which they lived) that the main chronicler of the time, William of Tyre, gave so little mention to the queens, princesses, and countesses of Outremer. William began the trend of excluding the women of Jerusalem from the records, but this book works tirelessly to undo his shortsightedness.
A most interesting discussion that is carried through the book is the difference between having power and having authority. For example, Constance the rightful princess of Antioch had authority as the daughter of Bohemond II, the granddaughter of Bohemond I, and the mother of Bohemond III, but only half of the surviving charters her husband Raymond issued were with her consent. This suggests that although she was a princess and held that position of authority in her own right, she did not seem to wield any political power. Pangonis demonstrates this difference between power and authority numerous times throughout her book and often brings in the other women to make comparisons with.
Queens of Jerusalem truly gives the voice back to the ruling women of Outremer and is a wonderful read for lovers of medieval history, revisionist history, and books on the lives of women. It has been written with care and consideration of both bias from the medieval chroniclers, and the issues involved in modern terminology and views of feminism and misogyny.
The way women are presented within chronicles may not actually reflect the reality of their standing in society. With this in mind, the word 'misogyny' can only be uncomfortably applied to medieval society, but it may be more comfortably applied to medieval chronicles. (35)
This was a wonderful and incredibly insightful read, filling a gap in the literature of the Middle Ages that has been empty for too long. This review was first posted on Kell-Read.
Buy This Book
$27.84
free shipping worldwide
$17.77
plus shipping
By purchasing books through this website, you support our non-profit organization. World History Encyclopedia receives a small commission for each book sold through our affiliate partners.
About the Reviewer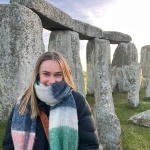 Kelly is a graduate from Monash University who has completed her BA (Honours) in Ancient History and Archaeology, focussing on iconography and status in Pylos burials. She has a passion for mythology and the Aegean Bronze Age.