Translation Fundraiser
Our vision: Free history education for everyone in the world, in every language. That's a lofty goal indeed, but that won't stop us from working towards it. To get there we need to translate... a lot! Please donate today and help us make a truly global impact. Thank you very much!
Review
Send to Google Classroom:
Rating:





Audience:
University
Difficulty:
Medium
An essential addition to any Classical-themed library.
Another titan of a book from OUP this 1600 large page, fine print volume covers everything of the Greek and Roman world. This updated and extended edition (around 75 additions) gives concise entries which range from a short paragraph on Hilaria (a Roman festival held on the 25th of March) to a whopping ten pages on Music. Each entry indicates the author (from a stellar cast of top scholars), words which have their own dedicated entry are indicated with an asterisk and many entries indicate further reading. A perfect addition to any history enthusiasts library, the only concern is will your bookshelf take the strain?
Buy This Book
$168.36
free shipping worldwide
$158.67
plus shipping
By purchasing books through this website, you support our non-profit organization. World History Encyclopedia receives a small commission for each book sold through our affiliate partners.
About the Reviewer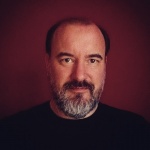 Mark is a history writer based in Italy. His special interests include pottery, architecture, world mythology and discovering the ideas that all civilizations share in common. He holds an MA in Political Philosophy and is the Publishing Director at WHE.
Cite This Work
APA Style
Cartwright, M. (2013, February 07). The Oxford Classical Dictionary. World History Encyclopedia. Retrieved from https://www.worldhistory.org/review/26/the-oxford-classical-dictionary/
Chicago Style
Cartwright, Mark. "The Oxford Classical Dictionary." World History Encyclopedia. Last modified February 07, 2013. https://www.worldhistory.org/review/26/the-oxford-classical-dictionary/.