Review
Rating:





Another heavyweight offering from the Oxford Handbook series which covers technology in the ancient Greek and Roman civilizations. As with other books in the series, each chapter is written by a specialist in their field giving a comprehensive and detailed overview of the subject. The book begins with interesting chapters which define technology, the ancient's view of it and the changing academic perception of the use and evolution of technology in this period. The book covers areas such as mining, metallurgy, energy sources and agriculture. Engineering and construction are amply treated with chapters on the construction techniques of buildings, aqueducts, tunnels, bridges and war machines. Also covered in individual chapters are industries such as textiles, ceramics, glass, woodwork, leather goods and food preparation. Finally, sea and land transport, scientific instruments, coinage and time-keeping are also examined. The book is perhaps aimed at specialists as it gives an up to date review of research on the various themes and it can at times read like a private correspondence between academics. However, there are many chapters easily accessible to the general reader and the book offers an insight into areas not easily found in other works. With a bibliography for each chapter, extensive index and a smattering of black and white photos and illustrations.
Buy This Book
$84.48
free shipping worldwide
$62.99
plus shipping
By purchasing books through this website, you support our non-profit organization. World History Encyclopedia receives a small commission for each book sold through our affiliate partners.
About the Reviewer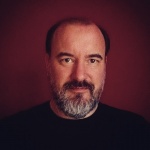 Mark is a history writer based in Italy. His special interests include pottery, architecture, world mythology and discovering the ideas that all civilizations share in common. He holds an MA in Political Philosophy and is the Publishing Director at WHE.