Server Costs Fundraiser 2023
Running a website with millions of readers every month is expensive. Not only do we pay for our servers, but also for related services such as our content delivery network, Google Workspace, email, and much more. We would much rather spend this money on producing more free history content for the world. Thank you for your help!
Review
| | |
| --- | --- |
| Rating: | |
| Title: | Searching for the Amazons: The Real Warrior Women of the Ancient World |
| Author: | Man, John |
| Audience: | General Public |
| Difficulty: | Easy |
| Publisher: | Pegasus Books |
| Published: | 2018 |
| Pages: | 304 |
John Man specializes in Asian history. He details the history of the legendary Amazons, separating fact from fiction. Then, through a skillful facilitation of historical voices and coherent historical presentation, he shows how the legendary Amazonians were received in Western culture. He focuses especially on the role that women played in reception history. Overall, his volume is engaging, full of old stories made new, exciting adventures, and heart-breaking tales. I highly recommend the book
In Searching for the Amazons: The Real Warrior Women of the Ancient World, John Man, a historian specializing in Asian history, explores the mythical and historical origins of the mysterious Amazonian women. In doing so, he details their legendary history through readings of various Greek authors and presentation of archaeology about the ancient Scythians. His description of how various Scythian sites were discovered and studied is surprisingly engaging, striking an exquisite balance between critical analysis and narrative storytelling. Through his presentation, the reader slowly learns about the problems of how the Greeks presented the Amazons and the truth about the historical "Amazonian women." In fact, there was no "Amazonian tribe," within which only women lived; rather, archaeology demonstrates that Scythian women were equal to their male counterparts, perhaps more important, oftentimes buried in high-status burials with weapons.
After reviewing the history of the Scythians, the remainder of the book presents various aspects of how the notion of Amazon women was received in later cultures. This includes a discussion of how archers mounted on horses, a key feature of the legendary Amazonians, made a comeback in the 1980s and 1990s CE in the form of sport. This particular sport spread like wildfire as an egalitarian sport: "in horseback archery, men and women are absolutely equal, there is no difference" (119).
Through the next few chapters, John Man explores how various female authors became well known through modifying the Amazonian legends, how explorers applied the legendary category of "Amazonian tribes" during their explorations of South America in the 15th and 16th centuries CE, how Amazonians were incorporated into 17th century CE art and politics, and how the category "Amazonian" was applied to warrior women of Africa. He concludes with two more stories about warrior woman in the modern world, detailing how Russia formed a female-only flight unit during World War II and how the life circumstances of various individuals resulted in the creation of Wonder Woman in the 20th century CE.
In short, this is not just a book about the history of the Amazons; rather, it details the historical origins of the Amazonians and their reception throughout history. More importantly, it details the essential role that women played in the ancient world and in the Western world, a role too often ignored.
Throughout the volume, Man writes a fluid, clear, and coherent history while recognizing and acknowledging the dynamic, chaotic, messiness of history. Moreover, he allows history to speak for itself, skillfully facilitating the ways in which people have come to understand the notion of "Amazonians." The two facts, along with his splendid storytelling capabilities, come together as a thoroughly engaging volume, full of old stories made new, exciting adventures, and heart-breaking tales. As such, I found myself always looking forward to see where Man would take me next. So, I highly recommend purchasing and reading John Man's Searching for the Amazons – it will not disappoint.
Buy This Book
$40.04
free shipping worldwide
$27.89
plus shipping
By purchasing books through this website, you support our non-profit organization. World History Encyclopedia receives a small commission for each book sold through our affiliate partners.
About the Reviewer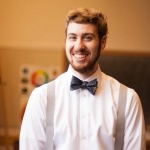 William Brown runs The Biblical Review and was the Review Manager for Ancient History Encyclopedia. He is proficient in Hebrew, Akkadian, and Greek, and has published a few articles in academic journals and Ancient History Encyclopedia.