Review
| | |
| --- | --- |
| Rating: | |
| Title: | |
| Author: | Anonymous |
| Published: | 1970 |
Founded in 1835, the Cinquantenaire Museum (French: Musée du Cinquantenaire; Dutch: Jubelparkmuseum) is the largest and most prestigious museum in Belgium. Aptly called "Belgium's Louvre," the Cinquantenaire Museum, located in Brussels, houses a splendid assortment of works of art and artifacts. These pieces date from the distant prehistoric past to the twentieth century, and encompass Europe, Asia, the Americas, North Africa, and the South Pacific. In Masterpieces of the Cinquantenaire Museum, museum curators select and highlight the most intriguing pieces at the Cinquantenaire, revealing many hidden treasures and fascinating anecdotes of forgotten history.
Following a brief introduction written by Eric Gubel and a historical overview of the museum by Valérie Montens, the reader is taken on a tour of the museum through a hundred works of art. Two types of artifacts are presented to the reader: those on permanent display and those of a more fragile nature and kept in a state of preservation. (The latter are denoted throughout the text by an asterisk). For the sake of clarity, the editors wisely divided their selections into three broad groups: Europe and the Near East; Asia; and the Americas and Oceania. The reader is thus never overwhelmed, and this approach ensures equal attention is paid across time and space.
Among the most exceptional treasures herein are the exquisite relief of Queen Tiye of Egypt in limestone (c. 1387-1347 BCE), the "Great Hunt Mosaic" from Apamea, Syria (c. 150 CE), the statue of Pou Hakanonga from Easter Island (c. 1300 CE), and a figurine of a lizard in rock crystal from Roman Belgium (c. 200 CE). Commentary from the museum's curators frame each artifact succinctly, providing context as to an item's provenance and artistic merit. Additional information as to acquisition is also detailed, which is most useful to those conducting research of their own.
Masterpieces of the Cinquantenaire Museum functions as a sumptuous exhibition catalogue in miniature. Lavishly illustrated and meticulously edited, this publication is a fine introduction to what ought to be more widely regarded as one of the world's premier museums. Though the publication is relatively difficult to find and aquire, doing so is well worth the effort.
Masterpieces of the Cinquantenaire Museum, published by Ludion in 2015, 160 pages. Available in French, Dutch, and English editions. Our copy was ordered from Musebooks Ltd in Belgium for $18.00 USD. (A digital edition is also available.)
Buy This Book
By purchasing books through this website, you support our non-profit organization. World History Encyclopedia receives a small commission for each book sold through our affiliate partners.
About the Reviewer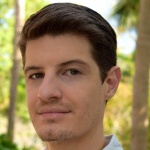 James is a writer and former Professor of History. He holds an MA in World History with a particular interest in cross-cultural exchange and world history. He is a co-founder of World History Encyclopedia and formerly was its Communications Director.
Cite This Work
Chicago Style
Wiener, James Blake. "Masterpieces of the Cinquantenaire Museum." World History Encyclopedia. Last modified March 29, 2016. https://www.worldhistory.org/review/118/masterpieces-of-the-cinquantenaire-museum/.