Illustration
Send to Google Classroom:
About the Author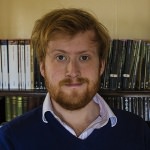 James' main area of research is ancient Greek music, but he has general interests in mythology, religion, and art & archaeology. A self-confessed philhellene, James keeps at least one eye on the Roman pie.
Cite This Work
Chicago Style
Lloyd, James. "Apollo, detail from NAM, Athens, 215.." World History Encyclopedia. Last modified June 18, 2014. https://www.worldhistory.org/image/2698/apollo-detail-from-nam-athens-215/.