Illustration
Send to Google Classroom:
About the Author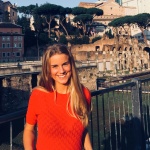 Wanda has studied International Relations with specialization in History at The University of Oslo, and is currently studying for her Master's degree in Environmental History at Trinity College Dublin.
Cite This Work
Chicago Style
Marcussen, Wanda. "The Abbot's Kitchen - Glastonbury Abbey." World History Encyclopedia. Last modified May 18, 2020. https://www.worldhistory.org/image/12264/the-abbots-kitchen---glastonbury-abbey/.