Server Costs Fundraiser 2023
Running a website with millions of readers every month is expensive. Not only do we pay for our servers, but also for related services such as our content delivery network, Google Workspace, email, and much more. We would much rather spend this money on producing more free history content for the world. Thank you for your help!
Audio Version
About the Narrator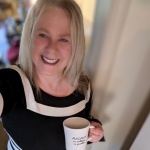 I hold a M.A. in Second Language Acquisition, Policy, Culture with a working knowledge of Arabic, French, and Latin. I work as a freelance linguist and am passionate about ancient languages and Old Norse Viking Symbolism.
About the Author
Emma has studied History; Ancient History. During her Master's she focused on Herodotus as well as the juicy politics of ancient courts, but more recently she has been immersing herself in everything prehistoric.
---
Free for the World, Supported by You
World History Encyclopedia is a non-profit organization. For only $5 per month you can become a member and support our mission to engage people with cultural heritage and to improve history education worldwide.
Become a Member
Donate