Translation Fundraiser
In order for students around the world to be able to learn about history for free, we must provide content in many different languages. Donate today and help us translate so that we can make a truly global impact. Thank you!
Audio Version
About the Narrator
Justin Chay has traveled through China, England, France, Italy, Japan, Korea, Morocco, Scotland and Spain to learn more about the past.
About the Author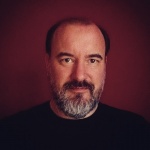 Mark is a history writer based in Italy. His special interests include pottery, architecture, world mythology and discovering the ideas that all civilizations share in common. He holds an MA in Political Philosophy and is the Publishing Director at WHE.
---
Support Our
Non-Profit Organization
World History Encyclopedia is a non-profit organization. For only $5 per month you can become a member and support our mission to engage people with cultural heritage and to improve history education worldwide.
Become a Member
Donate