Server Costs Fundraiser 2023
Running a website with millions of readers every month is expensive. Not only do we pay for our servers, but also for related services such as our content delivery network, Google Workspace, email, and much more. We would much rather spend this money on producing more free history content for the world. Thank you for your help!
Audio Version
About the Narrator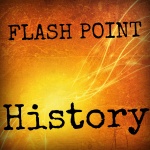 You only have to be around me for a minute before you can figure out I'm a fan of history. It was only a natural extension to begin podcasting about it. This website for me is all about finding kindred souls who enjoy what history has to offer.
About the Author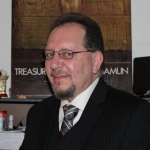 A freelance writer and former part-time Professor of Philosophy at Marist College, New York, Joshua J. Mark has lived in Greece and Germany and traveled through Egypt. He has taught history, writing, literature, and philosophy at the college level.
---
Free for the World, Supported by You
World History Encyclopedia is a non-profit organization. For only $5 per month you can become a member and support our mission to engage people with cultural heritage and to improve history education worldwide.
Become a Member
Donate