Video
Send to Google Classroom:
The Inca civilisation flourished in Peru and surrounding areas between 1400 and 1533 CE. Prior to the Inca being dominant in Western South America, the Chimu occupied the area until 1470 when the Inca defeated them. The Inca, which started as a small settlement in Cuzco, ended up expanding along the Andes and the Pacific coast as far north as Quito in modern-day Ecuador and as far south as Santiago de Chile, which made it the largest empire in the Americas at that time.

Although the environment of the Andes, which was the area they inhabited, was often quite harsh, the Inca utilised the natural landscape to construct mountain top settlements, complex road networks and terraces and canals for diverting and moving water. Their most famous site today is the ruins of Machu Picchu, but the capital city of the Inca civilisation was Cuzco where laws were decreed and spread throughout their empire along their sophisticated messaging system.

— ATTRIBUTIONS —
You can find all attribution and credits for images, animations, graphics and music here - https://worldhistory.typehut.com/the-rise-and-fall-of-the-inca-empire-a-short-history-images-and-attributions-5542

— MUSIC USED —
Ancient Ruins
New Age Mix 2
https://download.audiohero.com/#!details?id=13444706

— THUMBNAIL IMAGE —
https://commons.wikimedia.org/wiki/File:Herbert_M._Herget,_Up_Temple_steps_at_Pachacamac_a_High_Priest_bears_the_Sun%27s_golden_image.jpg)
https://pueblosoriginarios.com/recursos/colecciones/inca/herget.html
Herbert M. Herget (American illustrator, 1885-1950)
Public domain
About the Author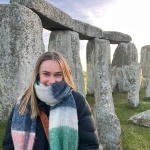 Kelly is a graduate from Monash University who has recently completed her BA (Honours) in Ancient History and Archaeology, focussing on iconography and status in Pylos burials. She has a passion for mythology and the Aegean Bronze Age.