Navigation
Biography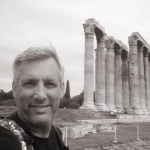 Colonel (Retired) Paul Olsen was commissioned in the U.S. Army in 1989 upon graduation from the University of Wisconsin where he earned a Bachelor of Science degree in geography.

He held leadership positions in mechanized and combat heavy engineer units in Europe, the Middle East, and the United States, including command of the 249th Engineer Battalion (Prime Power) during Operation Iraqi Freedom in Iraq; Bravo Company, 9th Engineer Battalion during Operation Joint Endeavor in Bosnia; Executive Officer of Headquarters Company, 43rd Engineer Battalion during Operation Restore Hope in Somalia; and Platoon Leader, Alpha Company, 317th Engineer Battalion during operations Desert Shield and Storm in the Middle East.

Additionally, he has held a number of key staff assignments including the speechwriter to General David Petraeus.

Olsen is a registered professional engineer in the Commonwealth of Virginia and holds a Master of Science degree in civil and infrastructure engineering from George Mason University, a Master of Strategic Studies from the U.S. Army War College, and a Master of Arts degree in business management from Webster University. His military education includes completion of the Engineer Officer Basic and Advanced Courses, the U.S. Army Command and General Staff College, and the U.S. Army War College where he graduated with distinction. He is also a graduate of the French Army Engineer Advanced Course.

Olsen earned the Bronze Star Medal and the Meritorious Service Medal with four Oak Leaf Clusters. Additionally, he was the 2003 recipient of the Secretary of the Army's Frank Pace Award for innovation and the 2011 recipient of the Commandant's Award for Distinction in Research at the U.S. Army War College.

His culminating assignment was the 57th commander of the Norfolk District, U.S. Army Corps of Engineers. Olsen oversaw the district's civil works infrastructure and military construction. As the commander, he was responsible for more than 400 employees in Norfolk and in resident offices throughout the Commonwealth of Virginia.

Currently, he serves as the Director of Programs and Partnerships for Old Dominion University, Norfolk, Virginia.
Analytics
5,198 pageviews on this user's contributions