Navigation
Biography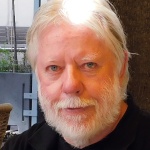 After a working life that I started as a light and sound engineer at the theater and later continued as a graphic designer and layouter, I came late to the direct occupation with history.

The high-resolution satellite images, that became available on the Internet from 2001, reinforced my already existing interest in antiquities and I began to actively engage in archaeology. Since then I have been working very intensively on the online localization of previously undiscovered artifacts all over the world.

I am especially interested in everything that is very old and completely unknown. Who, for example, were the people who left thousands of ancient tombs on the Arabian Peninsula, and also in the Sahara desert, millennia earlier than the culture of the ancient Egyptians?

Besides that, doing a translation for World History Encyclopedia every now and then, is very instructive, interesting and gives me great pleasure.
Analytics
793 pageviews on this user's contributions