Navigation
Biography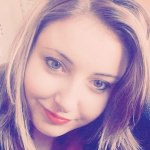 Amanda is a Bachelor of Arts (Hons.) history student minoring in curatorial studies (museum studies/art history) and religious studies at Ryerson University, with a special interest in the ancient world. Her goal is to specialise in ancient Near Eastern studies (specifically Hebrew & Judaic Studies) with a focus on religion. She will be content in this field regardless if she ends up working as an archivist, curator, museum tour guide, researcher, archaeologist, professor, or all of the above!

She has limited proficiency in decoding Egyptian funerary inscriptions, as well as intermediate proficiency in both the French and Arabic (MSA) languages.

Her interests include travelling, visiting museums, reading, listening to oldies, and spending time with her family whenever she can.

She will strive to spread her knowledge of the ancient world in any way possible!
Analytics
162,623 pageviews on this user's contributions